It wasn't that long ago we reported on the Philadelphia electric buses. At the time, we anticipated more cities and states joining into the action, and now it's happening. The California Energy Commission just released $70 million to add 200 all-electric school buses.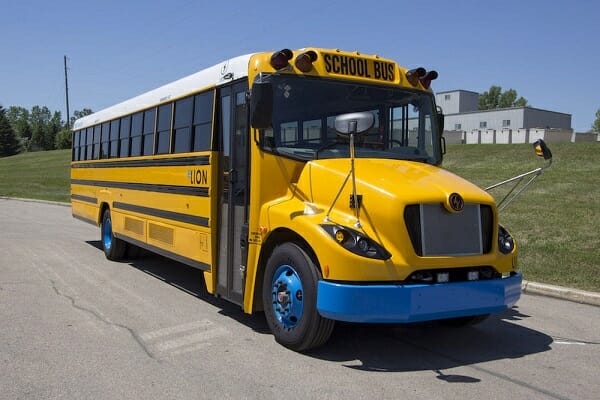 Who Gets the All-Electric School Buses?
Funding was just approved from the commission. It total, it equals $89.8 million. Overall, it's spread among 26 California counties. These buses eliminate about 57,000 lbs of nitrogen oxide plus 550 pounds of fine particulate matter emissions every year.
The conventional diesel buses simply aren't safe for the kids. They breathe in the air pollution, which is California's main reason for the switchover. If you do the math, you see this isn't a cheap solution. In fact, at $70 million, divided by 20 electric buses, that's $350k per bus.
Still, the commission believes it should save $120k in fuel and maintenance per bus every 20 years. So, in the end, the costs might be about the same, but we save the health of our kids.
What Do You Think?
We personally love seeing all the new technology for transportation. School buses offer a great chance to go green. Not only does it promote better health, but there shouldn't be an issue with charging since it's a specified route every day.
The biggest downside we see is the cost. Even if it balances out over time, it's a lot to put out up front. Still, we commend those willing to make an investment of this proportion. Not only does it protect the earth, but it introduces kids to electric technology. Of course, most kids know more than we do.
What are your thoughts on California's electric buses? Would you like to see things like this implemented in your hometown, or are you content with the same-old way of doing things? Let us know.