Cars these days can sell out fast, especially if they are limited production, such as the 2023 Chrysler 300C. The Hemi V8 model was revealed at the Detroit Auto Show this past Tuesday. At the same time, reservations were opened. Only a day later, they were closed.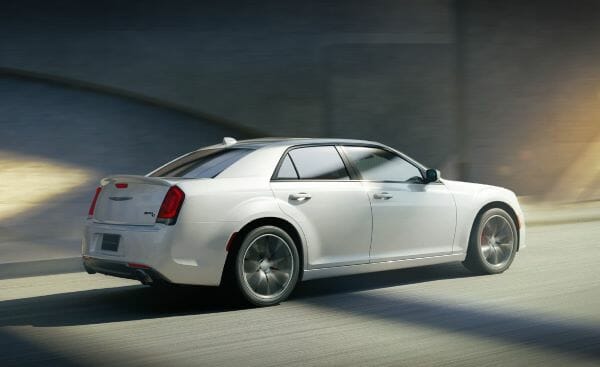 2023 Chrysler 300C
The automaker plans to build 2,000 models of the 300C sedans. This sedan is powered by a a 6.4-liter V8 that produces 485 horsepower. There will be another 200 built in Canada before the lineup hits the chopping block.
The new 300C has an MSRP of $56,595. It's also only available in red, black or white. Along with the high-performance engine, it comes equipped with all-season tires on 20″ wheels, an adaptive suspension and Brembo brakes. It's similar to the 2014 Chrysler 300 SRT8 that had a V8 outputting 470 horsepower.
The 300C is something of a reboot of the 2014 300 SRT8, which featured a 470 horsepower version of the V8.
How to Get a New Chrysler
Obviously, you aren't going to be able to get the new 300C Sedan. However, you still have options. There are other 300 models you can choose from, including the 5.7-liter V8 car producing 393 horsepower. All of the new 300 models are being built on the same assembly line as the Dodge Challenger Coupe and Charger Sedan. Plus, this model uses the same platform as the other two vehicles. Sadly, both of these Dodge cars will also be discontinued in 2023. Instead, the automaker plans to release the Charger Daytona SRT electric car, which is supposed to provide a new kind of muscle.
It turns out many automakers are discontinuing the car lineup, even if they are beloved. Once such example is the rumors we've seen about the 2023 Chevy Camaro. While it seems to live another day, it won't be long before these cars are no longer available at dealerships near you.