Chevy's 2020 Duramax turbodiesel engine may get well over 30 mpg and be the first pickup to do so. Earlier this year, Chevrolet launched a 3.0-l Duramax 6-cylinder turbodiesel engine. We first thought it would come in the 2019 model. However, we now expect it for 2020 instead. EPA approval and testing delayed production. Let's get a closer look at the Diesel Chevy Silverado.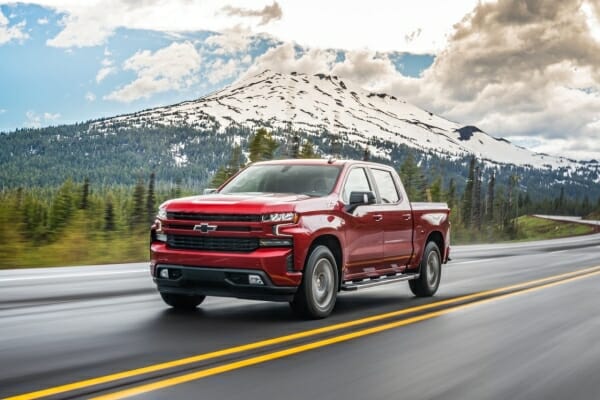 What to Expect: Diesel Chevy Silverado
This truck generates 460 lb-ft of torque and 277 horsepower, which beats Ford's F-150 Power Stroke diesel since it's only 250 horsepower and 440 lb-ft.
Internal testing proves that the Duramax will average about 30-40 mpg driving at a highway speed of 50 to 65 mph. The automaker performed testing a few weeks ago at the motor speedway in Indianapolis. This testing didn't have the EPA measures. Still, we see how far they came.
Chevy asked the general public to push their 3.0-L turbodiesel engine and many reported 40 mpg, while others got between 30 and 40 mpg.
We will see what the EPA says about Duramax's engine mpg. It's possible that it will get the same type of highway mpg as a mid-size sedan in the future. It may have the best payload and towing and if so the trucks are going to be very popular.
The price will be the downside of the 3.0-L Duramax engine. While this engine will be more affordable than the Ford Power Stroke, it remains relatively the same as the 6.2-L V8 engine. People may want this one though because of the reduced engine noise. 
The 2020 Silverado is slotted for this summer. 
Silverado Fans
Are you a fan of the Silverado trucks? If so, you might be interested to learn about the LEGO Silverado. We haven't had the chance to see it yet but would love to get our hands on it. Let us know your thoughts on the diesel-powered Silverado.