The Explorer has been electrified. Ford reveals plans to release the first electric Explorer, but it's not planned for debut in the United States. Instead, the electric Ford Explorer will only be available in Europe.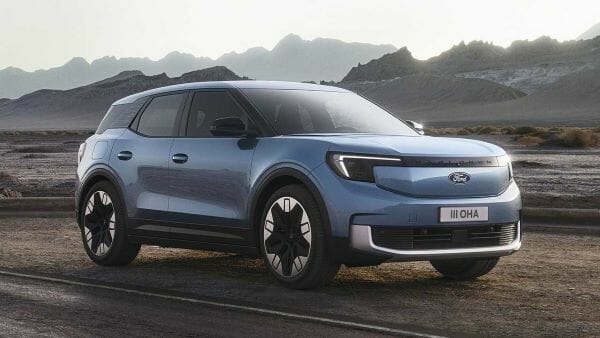 Introducing the Electric Ford Explorer
The EV uses the same platform as the Volkswagen ID.4 and Audi Q4 e-tron, making it a German-built vehicle. While we don't know how long the driving range will be or how much power it produces, Ford claims it can be recharged from ten-percent to eighty-percent in just 25 minutes.
Based on it sharing a platform with the German compnaies, it would be safe to assume that power would be relative. The Q4 e-tron and ID.4 both provides up to 295 horsepower. Plus, the rear-wheel-drive ID.4 is rated for 275 miles of EV driving range.
This new model should still be jam-packed full of the latest technologies and features. We've seen a large touchsreen display in the pictures. Plus, there's be a lockable storage compartment shown behind the tilted touchscreen.
Ford Explorer EV Prices
The new electric Explorer is goign to cost 45,000 Euros for a model with rear-wheel drive. That price equates to about $48,500 in American dollars. That's cheaper than what the Ford Mustang Mach-E sells for, with a base price of 62,900 euros ($67,800).
Later this year, we expect the full price sheet. We will also have more Explorer EV specs at that time. However, it's important to remember that this electric Ford SUV is not coming to the United States. But, we were told in 2021 that the American market would be receiving an electric Explorer of some sort. For now, we will just keep waiting.
Tell us what electric vehicle you are most excited about? Are you ready to make the jump to EVs or are you still driving a gas-powered car. Let us know in the comments.