People have been crazy about the Jeep Wrangler for years, which is why they hate these significant issues that have plagued this iconic SUV. Some common Jeep Wrangler issues include the ignition switch, death wobble and water leakage, but owners are all too familiar with these concerns. We are going to look at these problems in-depth and see if there are any ways to fix these issues.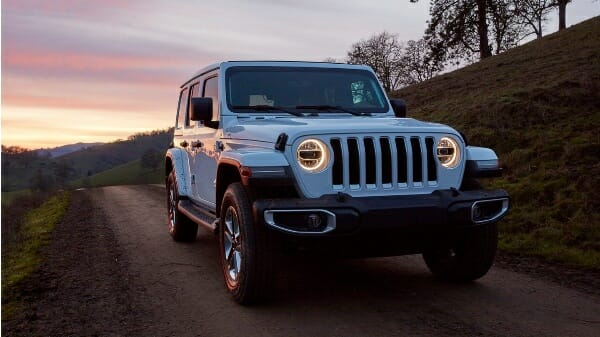 Ignition Switch
From 1997-2014 the Jeep Wranglers have suffered problems with the ignition switch. The consequence of this is that the Wrangler may be very challenging or impossible to start. When Jeep Wrangler owners are turning the key to make the engine start, it locks in place and does not continue to turn over. As a matter of fact, some cases reported that the SUV shut off while people were driving because of a short circuit.
Jeep has issued a recall for the faulty ignition switches. If you own a Wrangler, it may have already been fixed. To be sure, check the VIN (vehicle identification number) if you are not the original owner.
Death Wobble
We've spent a lot of time talking about the death wobble, so you should already be familiar with the concept.
Even though the death wobble has been reported on other vehicles, Jeep's parent company FCA (Fiat Chrysler Automobiles) got a lot of attention because of it. We talked about a class-action lawsuit against the automaker for the death wobble last summer. It ended with the FCA releasing a service bulletin after two months. They agreed to replace the steering stabilizer bars at no cost. The bars were replaced on model years 2015-2018.
Water Leakage
During the 1997-2017 model years, Jeep had trouble sealing the A-pillar correctly. This causes water to leak on the driver and passenger side of the vehicle. Some people also said their electronics got wet, which caused even more difficulties.
To fix this concern, there are updated rubber door seals that you can purchase. Surprisingly, they work. Now you don't have to sit in the water anymore while you are driving.
Do the Jeep Wrangler Issues Worry You?
Are you worried that your Jeep model is affected? If so, you should check the VIN on your vehicle. If there is a recall, you can have it fixed at no cost. Let us know in the comments below if you have any problems with your Wrangler.
Don't forget to check out the 2020 Jeep Wrangler Diesel.