Maserati understands the future of automobiles utilizes electric for power. That's why they're poised to become a leader in North America simply by adding more plug-in options to their lineup. In fact, in the near future, the Maserati plug-in lineup might be all they offer.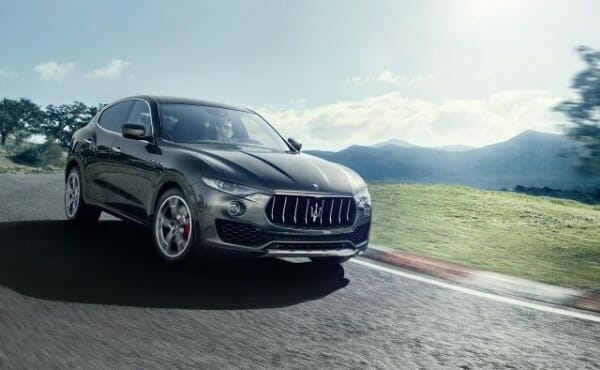 Maserati Plug-in Lineup
This luxury Italian automaker plans on adding four fully electric vehicles to the lineup. They're also adding on eight hybrid cars as well. Their goal is to compete with Tesla plus the other EVs coming from the high-end manufacturers.
In addition, it appears the following vehicles will emerge in the future:
Alfieri – While the sport coupe concept is no stranger to the automotive world, it will finally become a production vehicle during the 2020 model year. At that time, it will replace the GranTurismo and there will be a convertible option in 2021. The Alfieri EV will feature all-wheel-drive and three motors. We expect to see this during a 2020 release.
Entry-level Crossover – In late 2019, we expect to see an entry-level crossover added to the mix. It's going to be built on the Giorgio platform with a rear-wheel-drive and hybrid powertrain available.
Ghibli – While it just had a small refresh, we expect to see a completely redesigned large sedan in 2021.
GranTurismo – Both the convertible and coupe will be removed from the lineup starting in 2020. Instead, the Maserati Alfieri takes their place.
Levante – The company's first crossover is going to receive a new plug-in version during late 2019. It joins with the Trofeo edition, which will also debut this year. Then, in 2022, the company plans a redesign using the Giorgio platform. That's also when the company intends to add in the Levante EV to the lineup.
Quattroporte – We expect a minor refresh during late 2019, but it should get a redesign in 2022. That's also when the Quarttoporte EV will appear.
Moving to Electric
For any major automaker to stay in the game, it's inevitable that they will start introducing more electric vehicles. We are excited to see the future Maserati plug-in lineup and will keep you informed of any updates.
Speaking of electric vehicles, have you had the chance to check out the Mercedes-Benz EQC yet?