Just this week, Porsche announced that the next generation of the Macan crossover will be fully electric. This crossover is currently built in Leipzig, Germany and will continue to be manufactured there. Because Porsche is redirecting resources to create a fully-electric lineup by 2025, the Macan seemed like the next logical step. As early as 2021, we could see the electric Porsche Macan in America. Here's what we know so far.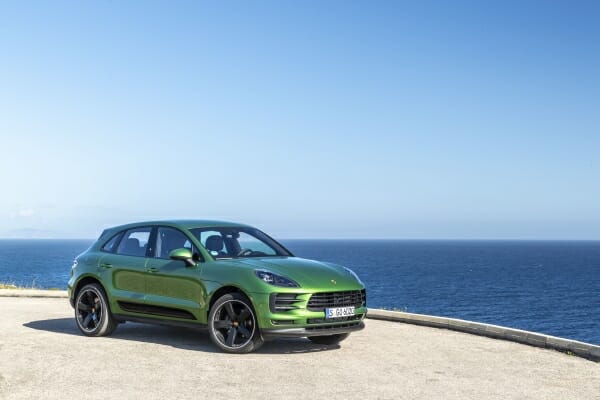 Next Generation Electric Porsche Macan
Porsche plans to base the next Macan on the Premium Platform Electric, otherwise known as PPE. This is currently in development with the help of Audi. They are also planning to use the underpinnings in their electric models. We will not see this platform on the upcoming Taycan because that uses the J1, which is the same from the Audi e-Tron GT.
The electric Porsche Macan will feature an 800-volt setup. The plan is to use this on the next generation Taycan as well. It's even going to share battery packs and electric motors with the sedan.
Of course, the first Taycan is going to have two electric motors that pump out 600 horsepower and offer a 300-mile range. That helps the electric sedan reach 60 mph in just 3.5 seconds. If those same specs end up in the second generation, then we might see the Macan match these numbers.
Of course, the Macan is an entry-level Porsche at $52,000 so the automaker might not invest too much in it.
Current Macan Model
While we are onboard for all-electric modifications, we can't help but feel a little sad at the thought of this Porsche crossover becoming an electric model. Part of why we love the Macan is because of the various engine options. Right now, it comes with an inline-turbocharged four-cylinder and even a twin-turbo V6 option.
Until we find out more, we can still enjoy this version. We expect the next Macan to make it to production in 2021. It will come after the Taycan sedan which should arrive this year. We also expect the Taycan Cross Turismo plus the Sport Turismo wagon to arrive after the standard variant. The second-generation Taycan, based on the PPE like the Macan, won't come until mid-decade.
If you can't get enough of new EVs, make sure you check out our 2019 Electric Vehicle Lineup List.