The new 2020 Ram 1500 EcoDiesel is now America's leader with 480 lb-ft of torque. This makes it the most potent and capable half-ton, light-duty diesel on the market. The Ram has a towing capacity of 12,560 pounds while maintaining one of the best miles per gallon in its segment.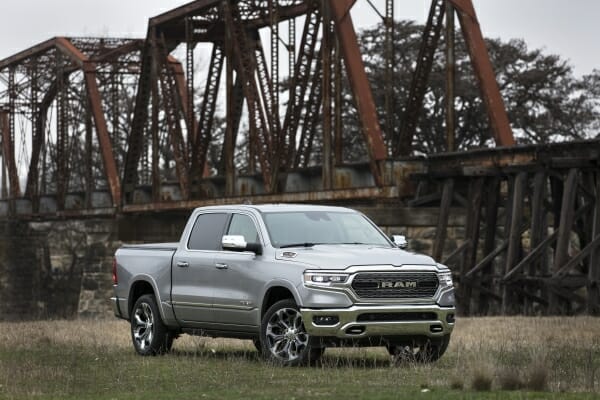 2020 Ram 1500 EcoDiesel
The turbocharged EcoDiesel 3.0-liter V-6 is in its third generation. It delivers more horsepower and torque over the 2019 RAM truck. This new RAM offers better fuel economy plus less vibration. There is also a reduction in noise and harshness making this truck one of the most desirable pickups in its class.
The 2020 Ram has the best-in-class torque rating of 480 lb-ft of torque. This is a 14 percent increase from earlier generations of the EcoDiesel. The horsepower ratings have also gone up 8% to 260 horsepower at 3,600 RPMs.
EcoDiesel Changes for 2020
There are some significant changes to the EcoDiesel for the 2020 model year. These lead to improved fuel economy and power increases.
Redesigned cylinder head with improved flow and swirl to increase performance
Fuel injectors match the new design on the combustion chambers
Lightweight aluminum pistons, plus thinner piston rings added to reduce friction
Compression ratio increased from 16:1 to 16.5:1
New turbocharger with variable geometry turbine (VGT) technology improves fuel mileage and responsiveness
Updated exhaust gas recirculation system minimizes power loss to the turbocharger
New oil sump and piston pins reduce noise and vibration from the motor
More Power, Better Fuel Mileage
Updates to the third generation EcoDiesel engine provide renewed confidence in RAM. The engine now has more horsepower and torque than any of the earlier generations. Plus, the new EcoDiesel increases fuel economy and offers more towing power than ever before. What more could RAM fans ask for?
If you are a RAM enthusiast, make sure you check out the Rebel TRX.