Tesla released a new software update for the in-car sketchpad. At the same time, Elon Musk teased the release of a new karaoke feature and some further updates to the music app. Here's what we know about the Tesla in-car sketchpad update and upcoming releases.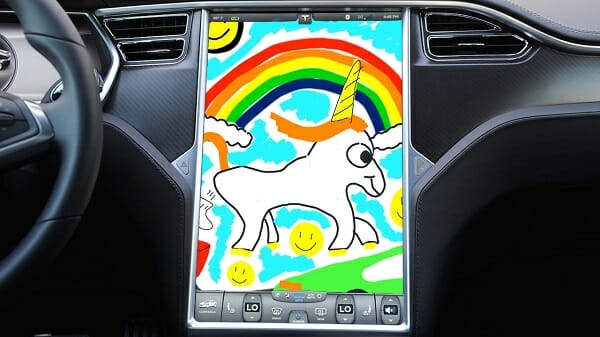 In-Car Sketchpad Updates
We first saw the sketchpad back in 2017 when it came with the Easter Eggs software. Tesla's plan to create lots of fun in a car is where the birth of this feature came from.
At first, it was a basic feature. Now Tesla started rolling out software updates to make improvements. The upgrade version allows users to pick colors and undo multiple changes. To access your Sketchpad, just tap Application Launcher > Toybox > Sketchpad.
These updates came directly from Tesla owners. Eventually, the automaker hopes to introduce functionality to import and export images from a phone.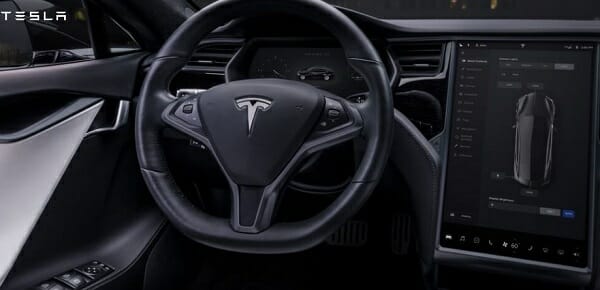 Further Tesla Updates
Along with this news, Musk released statements about upcoming changes to the music app and a new karaoke feature.
Tesla has been working on its own streaming service. This might replace third-party services like Slacker and Spotify.
A car karaoke mode is also coming in Version 10 of Tesla-software update. We don't know when that is being released yet, but it might also come with video streaming and new games.
Tesla is a busy company, always releasing new updates for consumers. Recently, we reported on new charger updates, the acquisition of Maxwell Technologies and the release of Tesla Insurance. Do you think the company spreads itself too thin or do you get excited about all the changes?
Tell us your thoughts and experience with the sketchpad. We would love to hear what you think about it. Be sure to also check out the dynamic brake lights being offered and the 2020 Tesla lineup.