If you ever thought of doing something more adventurous with your minivan, the new Toyota Sienna Woodland Edition might be for you! This Toyota minivan is designed for more than carpooling and is about to take the market by storm.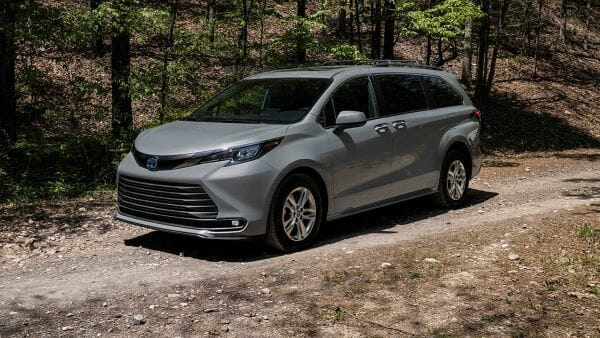 Toyota Sienna Woodland Edition Specs
This AWD Sienna is a hybrid minivan that is ready for off-road travel. However, it's never going to compete with other vehicles such as the Toyota Tundra TRD Off-Road or the Wrangler Rubicon.
This Toyota contains 6.9-inches of ground clearance, which is 0.6-inch more than the standard minivan. This might help it travel to an unpaved campsite, but it's not going to do what most SUVs can.
Additionally, the AWD model features an electric motor on the rear wheels, just like the Highlander. These two models are quite similar because they were built using the same platform. In total, you will get 245-horsepower powertrain that produces 35 mpg combined. In fact, it can tow up to 3,500 pounds.
It also includes a 1,500-watter outlet, worthy of replacing your mobile generator. This model also has roof rails complete with standard crossbars.
To complete the package, you will get dark trim and special 18-inch wheels. Sit back and relax while you listen to the 1,200-watt premium JBL sound system. It's a great way to escape the great outdoors when it becomes too much.
When Will the Woodland Edition Arrive?
Toyota has not yet announced pricing for the Woodland Special Edition yet. However, the MSRP of the Sienna in general is $34,460, so it's fair to assume that this off-road variant might cost over $40k. Deciding if it is worth that much will be a personal decision.
At this point, Toyota is scheduled to arrive at dealerships this fall, maybe as a 2022 model. What do you think about this new Toyota minivan? Is it something you would be interested in or does your normal people mover work just fine for you?