In today's digital age, small businesses (like dealerships and repair shops) have the opportunity to thrive like never before by leveraging web-based updates to their advantage. These updates encompass a range of strategies and enhancements that can help dealerships and repair shops expand their reach, improve user experience, and boost overall success. In this article, we will explore key web-based updates that benefit small businesses, guiding you through each essential point to ensure your online presence is optimized for growth and profitability.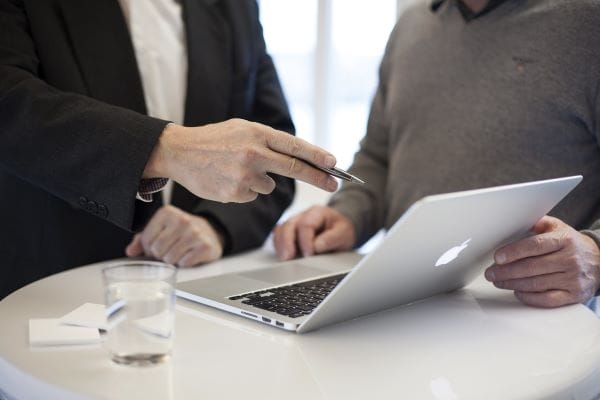 Mobile-Friendly Design
Embracing responsive web design is crucial for ensuring your website is accessible and visually appealing on various devices, especially mobile phones. Today, a significant portion of web traffic comes from mobile users. Therefore, engaging with professional web designers who specialize in creating mobile-friendly websites is a wise investment. Their expertise can significantly impact your online visibility and user engagement, ultimately leading to increased conversions and customer satisfaction.
Efficient Image and Document Management
Before embarking on a website upgrade, it's essential to collect all the necessary images and documents required. To streamline the process and ensure effective collaboration with your web designer, consider merging these resources into a single, organized PDF file. A free online tool makes it easier for you to combine PDF files and create a well-organized repository of images and documents that ultimately enhances the overall user experience.
Accessibility for All Users
Prioritizing accessibility is not just a matter of inclusivity; it's a legal and ethical obligation. Adhering to WCAG (Web Content Accessibility Guidelines) ensures that your website is usable by individuals with disabilities. Implement features such as alt text for images, keyboard navigation, and clear headings to enhance the user experience for all visitors. By making your website accessible, you not only comply with regulations but also broaden your potential audience and demonstrate a commitment to providing an inclusive online environment.
Fresh Content Updates
Maintaining fresh and engaging website content is pivotal in both attracting and retaining visitors. To achieve this, businesses should contemplate hiring professional writers and establish a routine for updating blog posts, product descriptions, and other pertinent information, ensuring that their site remains relevant and informative. Consistent content updates not only serve as a magnet for new visitors but also bolster the loyalty of existing customers, as they witness a commitment to offering valuable and up-to-date information, thereby fostering trust and credibility crucial for sustained success.
Online Payment Processing Integration
Streamlining the customer experience is paramount in today's fast-paced digital world. Integrating secure and user-friendly online payment processing systems is a game-changer. This convenience can boost sales, reduce cart abandonment rates, and improve overall customer satisfaction. When customers find it easy and secure to make payments on your website, they are more likely to complete their transactions, contributing to increased revenue and enhanced customer loyalty.
Investment in Online Advertising Space for Small Businesses
To expand your online presence, allocate a portion of your budget to online advertising. Target your audience through platforms like social media, or relevant industry websites. Properly managed online advertising campaigns can significantly increase your brand's visibility and drive traffic to your website. By strategically investing in online advertising, you can reach a broader audience, attract potential customers, and compete effectively in the digital marketplace.
Web-based updates offer small businesses a powerful arsenal to compete and succeed in today's digital marketplace. By ensuring mobile-friendliness, efficient media management, accessibility, etc., your business can thrive online. Embrace these updates and invest in your online presence to unlock new growth opportunities and enhance your brand's visibility and profitability. Stay ahead of the curve, and let web-based updates be the catalyst for your small business's success in the digital era.
If you're an auto dealership or repair shop, Car Blog Writers can help you engage customers with unique and relevant content.
This is a guest post written by Dean Burgess.