Recently, GM released the first images of the new Chevrolet Menlo EV electric car. The expectation is that the EV will be the utility version of the Chevy Bolt EV. Let's get a closer look.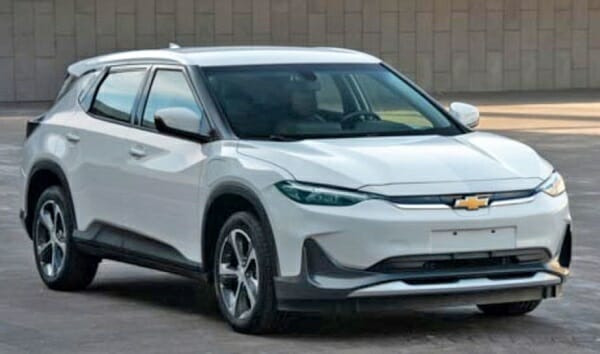 New Chevrolet Menlo EV
In 2017, GM announced a massive push towards electric vehicles. Twenty all-electric vehicles are expected to roll out by 2023.
Additionally, two electric vehicles based around the Bolt EV were expected by the end of 2018. They still haven't arrived.
However, it does look like GM is making progress. Signs are pointing towards the release of an electric vehicle based on the Bolt EV. GM applied for a Bolt EUV trademark. The released images seem to match up with a Chinese iteration of the Bolt EUV.
Initial reports indicate it has an electric motor, putting out 174 horsepower with a top speed of 93 mph. The expected dimensions on the Menlo EV are 184 inches by 71 inches and 60 inches with a 105-inch wheelbase.
The Chevy Menlo EV is likely to offer the same powertrain as the Bolt EV.
The hope, though, is that GM upgrades the current powertrain that is in the Bolt EV. It has not had an upgrade since 2016.
The style and form of the Menlo EV is also worth mentioning. Based on the released images, the Menlo EV should compete against the Kona EV and the Niro EV.
A common complaint with the Bolt EV is that its DC battery charges too slowly. It would be a considerable upgrade to equip the Menlo EV with a faster-charging DC charger.
What's to Come?
We still do not know too much about the Menlo EV. The images we have do look appealing, though. Hopefully, those essential features are upgraded in the new Menlo EV. What are your thoughts on this new electric vehicle? Do you think it's worth investing in or would you rather drive something else?