If you are looking for a new way to clean the windshield, Jeep's new Clean Sweep feature might be everything you've hoped for. The Mopar Parts Catalog lists the Clean Sweep accessory kit for the latest Gladiator trucks and Wrangler SUVs. What is this new feature? Let's check it out.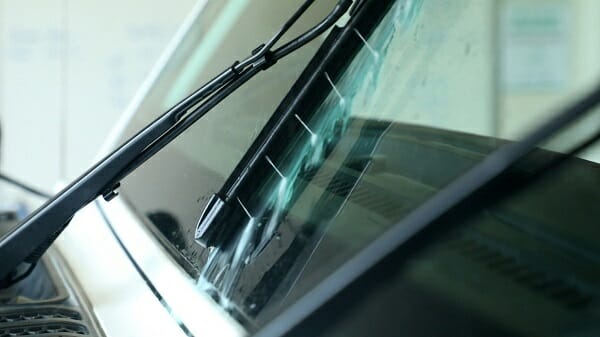 What is Clean Sweep?
The new accessory package comes with new windshield wiper blades and arms. Each blade includes 12 laser-cut holes, allowing the washer fluid to spray out as the wiper moves across the windshield. To use this package, the traditional nozzles become deactivated. Once that happens, the fluid is routed into the blade tubing so it shoots at different spots on the windshield.
This fluid flow helps to create a better coverage area, so the windshield remains clear with ease. It's supposed to clean the auto glass better than the traditional system. While other automakers have created similar designs in the past, none of them have a 12-hole setup like Jeep has created.
Jeep boasts that the new technology helps eliminate what's known as "Blind Seconds." This is the situation that occurs when debris smears across the windshield after some passes before finally clearing it off. With this system, off-road clearing is much easier.
How to Get Mopar Equipment
You can order the Clean Sweep kit through the online ordering form for $140. This price includes both sets of blades. Along with this feature, you can order some other equipment as well. Look for the new windshields that were introduced last year. These are made from Gorilla Glass, so you don't have to worry about dealing with chips.
As you focus on taking better car of your Jeep, make sure you look at our Car Maintenance Checklist too. It offers great pointers to keep your Jeep in the best condition possible.