Just yesterday we talked about the Complete Lineup of 2020 All-New Cars. Today, we are going to dive deeper into the 2020 Redesigned Cars. Not every vehicle hitting the market is brand new. Some simply have some updates that make them look new.
Let's see what to expect in the upcoming year.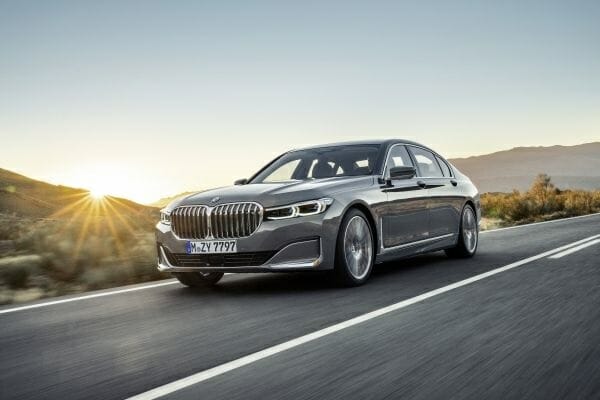 BMW 7 Series
The most luxurious model from BMW is getting a full makeover. The 7 Series sedan is going into its sixth generation with an updated engine, state-of-the-art technology and fresh design. It has a broader kidney grille, a 335-horsepower straight-six and optional twin-turbo V8 pumping out 523 horsepower. There's also a V12 with 600 horsepower available. If you want hybrid action, that's coming too.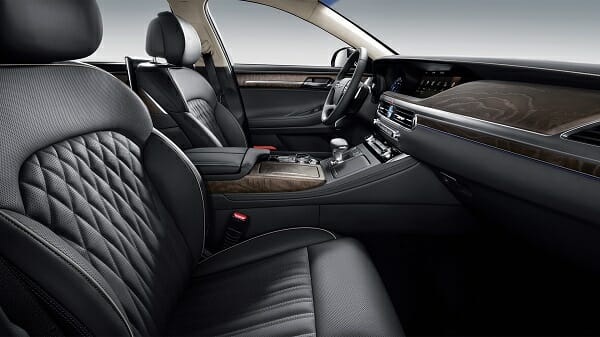 Genesis G90
While we are discussing luxury, let's look at the Genesis brand. The updated G90 is one of the highest-ranking large cars right now. They aren't planning to change the engine options, but the interior features have been updated. There are now 20-way adjustable seats, noise-canceling technology and a passenger knee airbag available.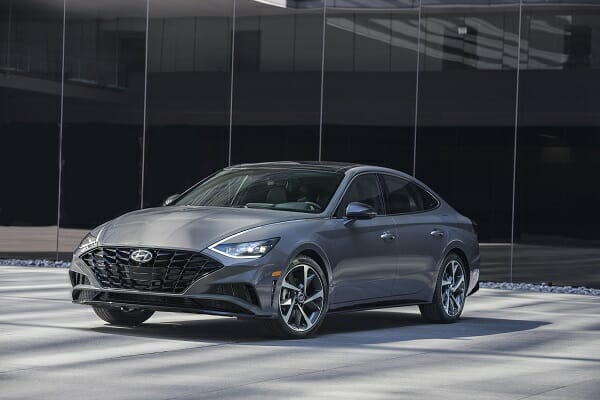 Hyundai Sonata
On the value side, we have the midsize Sonata sedan. Heading into the eighth-generation, the Sonata features a 2.5-liter four-cylinder pumping out 191 horsepower. That's an increase by six horsepower. There's also a turbocharged option, both of which pair to an eight-speed automatic transmission. The interior is stunning with the 12.3-inch digital instrument cluster, 10.25-inch HD screen and Hyundai's BlueLink Multimedia system.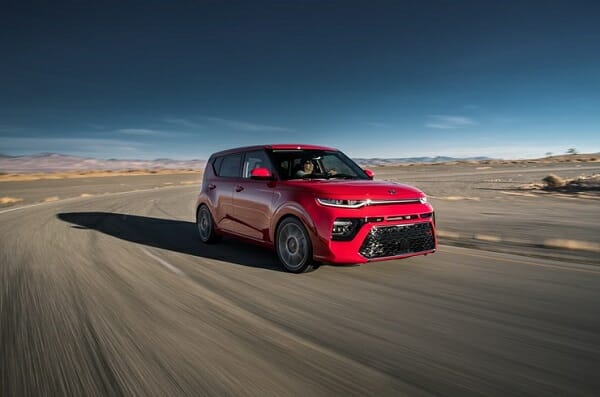 Kia Soul
While the redesign of the Soul doesn't do much for the exterior, there are now two new trims. You have the option between the GT-Line for sportiness and the X-Line to gain some rugged features. It also comes powered by a 2.0-liter four-cylinder engine that has an output of 147 horsepower. If you need more, choose the 1.6-liter turbo inline-four instead with 201 horsepower. As far as specs, the Soul added two inches to the length and one inch to the wheelbase.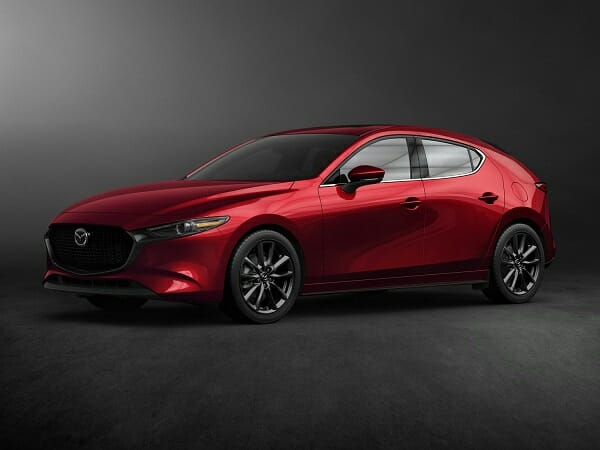 Mazda3
Heading into the fourth generation is the Mazda3. It has an updated chassis, newly available engine, more power plus the option to add all-wheel drive. Its base engine is the 2.5-liter four-cylinder with 186 horsepower. There's also the new Skyactiv-X that comes with a supercharged 2.0-liter inline-four, expected to output 190 horsepower. Estimates assume this will reduce fuel consumption by 30%.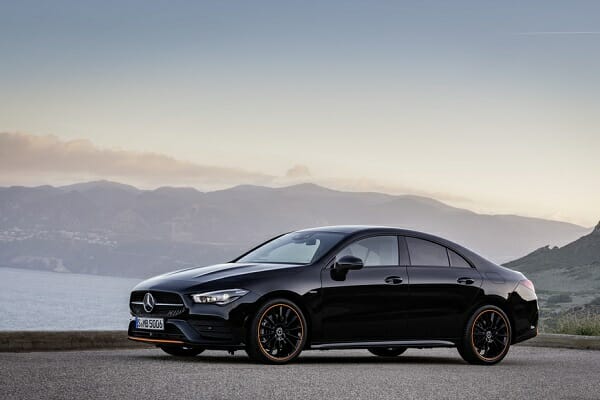 Mercedes-Benz CLA Coupe
At first thought, you probably notice that this isn't actually a coupe. That's true – this model has four doors and is bigger than the previous model. It features a 2.0-liter turbo four-cylinder with 221 horsepower. Four-wheel drive is also standard. The new CLA comes with the Mercedes-Benz User Experience (MBUX) Interior Assistant to make driving more enjoyable than ever before.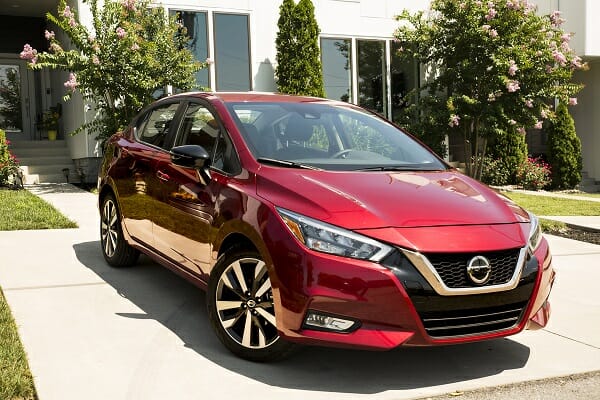 Nissan Versa
The Versa hasn't received a redesign since 2012. It hopes to improve its reputation with a new 1.6-liter four-cylinder that releases 122 horsepower. That's a significant improvement from the previous 109 horsepower. It also contains some new technology such as automatic emergency braking, pedestrian detection, high-beam assist and lane departure warning.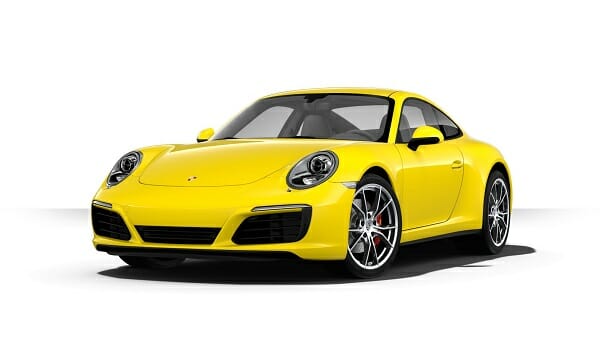 Porsche 911
Can they make the Porsche 911 any better? The answer is yes! This iconic sports car has more technology and a boost in power. It's also been widened in the rear and front. Just check out the massive 20-inch wheels up front with the larger 21-inch monsters in the rear. Enjoy the 443-horsepower turbo six-cylinder engine for a spirited ride.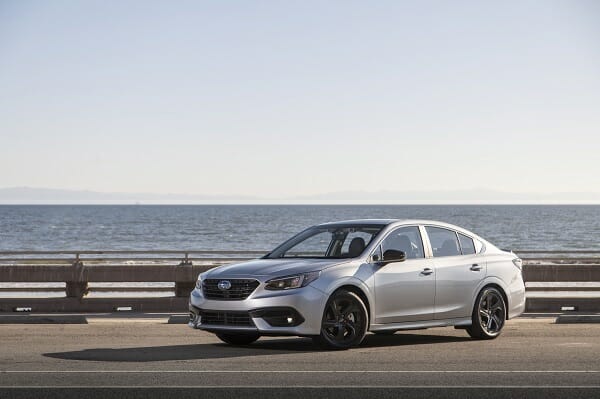 Subaru Legacy
The Legacy was in dire need of a revamp. It now comes with a 2.5-liter four-cylinder and 182 horsepower. If that's not enough, opt for the 2.4-liter turbo four-cylinder that outputs 260 horsepower instead. Inside the cabin, users receive the 11.6-inch infotainment system, a rearview camera and HD radio.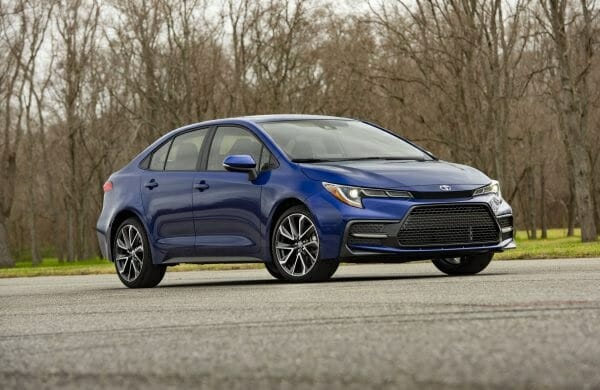 Toyota Corolla Sedan
The hatchback version of the Corolla was just done last year, so it was time for the sedan. They will share the same platform and overall design. There's also a multitude of new standard safety features included. The base engine wasn't upgraded, but there's the option to add a 2.0-liter four that pumps out 169 horsepower.
Favorite 2020 Redesigned Cars
Of all the 2020 redesigned cars we looked at, which one are you most excited about? If we missed any, be sure to let us know and we will add it to the list.
Don't forget to check out the other posts in this series: