There are few things as exciting as getting behind the wheel of a Corvette.  Anyone that owns one knows the invigoration and thrill that comes the first time the engine revs. Whether you plan to take your car for a spin down the highway or you are racing on a track, it's imperative you understand the different settings of the Driver Mode Selector.
Your Corvette was designed to adapt to your needs and help you make the most of every mile. Regardless of how you drive or where you go, you'll find there's a mode that's right for you. With the C8 coming out, it seems fitting to review this information now.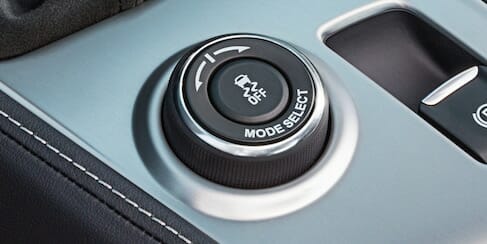 What is the Driver Mode Selector?
Modern vehicles often offer selectable drive modes that have pre-set configurations. It's also possible on some cars to make changes to the existing settings and save a tailored mode. Overall, the various drive modes change the feel of the car. You can opt to have a comfortable cruiser today and a nimble sports car tomorrow, simply by changing the modes.
The trouble is that very few people understand the differences between the modes or how to use them properly. This leads to them despising the options rather than embracing this technology.
5 Settings on the Corvette Driver Mode Selector
Corvette offers five distinct driver modes unless you drive a ZR1; then, you only get three. The Driver Mode Selector allows you to customize every aspect of the ride based on your preferences and road conditions.
The system alters 12 variables, which includes the throttle control and steering to offer optimal performance. Let's take a close look at the five modes: Weather, Eco, Tour, Sport and Track.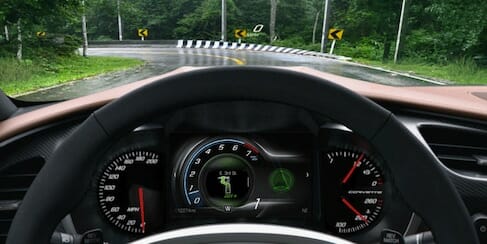 Weather Mode
Unless you went to school to become a meteorologist, you probably don't know exactly when it's going to rain. If you hit inclement weather, you can count on the Weather Mode of your Corvette to save the day. It responds to weather changes you enter and adjusts accordingly.
This system automatically distributes power to your rear wheels. This gives you impressive throttle progression and advanced traction control. It's useful in the rain and snow but doesn't come on the ZR1.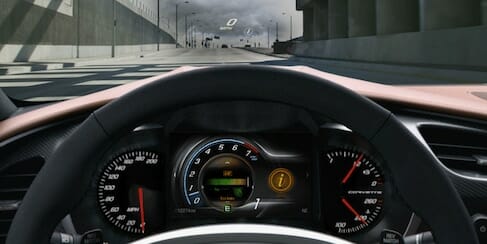 Eco Mode
Did you know that you can save money and gas with your Corvette? With the Active Fuel management, you conserve fuel and maintain your engine's health. With optimized efficiency, your engine acts like a four-cylinder even though you have a powerful V8. This is great when you don't need performance.
This option is the second that's not available on the ZR1.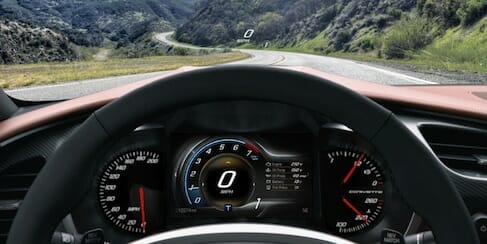 Tour Mode
If you're using your Corvette as a daily driver, the Tour Mode is ideal for most situations. It's best for travel and commuting. The innovative, engaged systems relieve intensity from the shock dampening to maximize your comfort. In addition, you gain access to a gauge cluster that you can customize to display your phone, navigation and audio data so you have everything you need behind the wheel.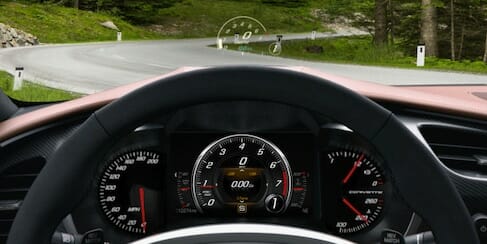 Sport Mode
In those moments when only the best sports car will do, you have this mode. It's the ideal fit to drive like you're in a Corvette. It provides strength, performance and power. The Magnetic Ride damping becomes stiffer but remains tempered for superior responsiveness.
With this mode, your dashboard gauge displays RPMs plus the sweet throttle sound becomes more noticeable.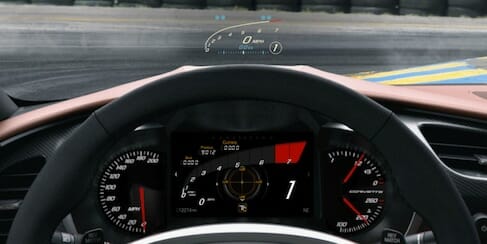 Track Mode
When you take your Corvette to race, you must have this Track Mode. Chevy includes a launch control that helps you get off the line with insane acceleration. This might just be the advantage you need to get ahead of the competition. In addition, steering effort instantly adjusts for extra responsiveness.
Just like with the Sport Mode, the Magnetic Ride damping is automatically adjusted as well. What's different is the Performance Traction Management is optimized for increased track performance thanks to the throttle progression. The gauge display makes you feel like you are in a race car with the C7.R race-inspired appearance. You even get the impressive shift lights with it.
Final Thoughts
No matter what Driver Mode you use on your Corvette, we recommended that you give them all a try. Once you've tested each of them, you'll have a better understanding of what each of them excels at. Plus, it gives you an excuse to drive more.