We've been telling you about the Tesla Cybertruck now for several years, but it just doesn't seem to ever make it to production. So, what is going on? With the delayed Tesla Cybertruck production, it's vital that we take a look at some wise words from Elon Musk.
Prototypes are easy, production is hard

— Elon Musk (@elonmusk) May 3, 2021
What is Going on with the Delayed Tesla Cybertruck?
According to the Tesla website, deliveries of the electric pickup truck moved back to 2022. According to the reservation site, there is a new message that states, "You will be able to complete your configuration as production nears in 2022." This message appears with all three Cybertruck versions, even though the Dual Motor AWD and Tri Motor AWD models originally had a 2021 delivery date.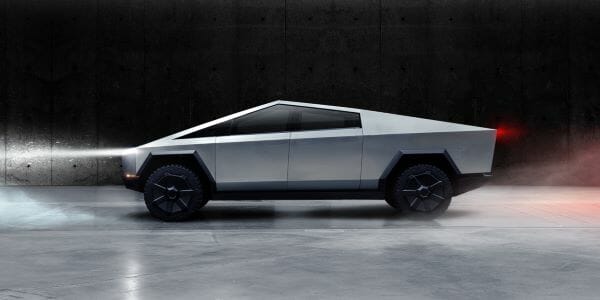 Musk continues to claim that the Cybertruck design will be one of the best ever. However, the new architecture used seems to be causing trouble. When new vehicles make it to market, the process can be long and tedious. Additionally, the first production model often isn't the best, so some customers might choose to wait a few years for perfection.
With the Ford Lightning and Electric Silverado hitting the market, Tesla might also be left in the dust. These production delays could cause drivers to switch brands for something more available.
What to Expect
Tesla's Cybertruck comes out of Austin, Texas at the company's new facility, currently under construction. The Model Y is being produced alongside the electric truck. Tesla plans to use new methods of production to replace multiple parts with single-piece castings. These components receive power from next-gen battery technology, also in development.
The big question remains – will the Cybertruck ever make it to the roads? The Tesla Semi is another model that was recently pushed back due to a lack of supply for the battery packs. We will have to watch and see.