It was only a year ago that we reported on the possible death of the Lincoln Continental, but it didn't come to pass. The automaker decided to keep up with production even after that report. However, it is happening now. Let's talk more about the discontinued Lincoln Continental.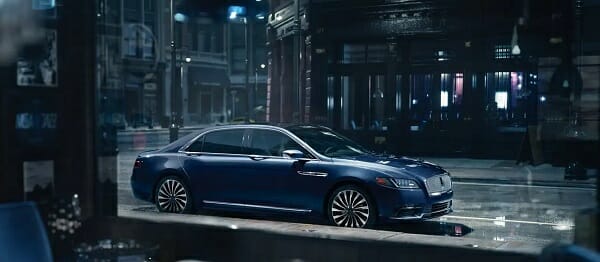 Why is the Lincoln Continental Being Discontinued?
The automaker once again confirmed that the Continental model will be discontinued at the end of 2020. This car has been its flagship sedan, so the news is a little surprising. However, Lincoln strives to be a brand made only of SUVs, so this is a step that must be taken.
In 2017, the Continental came back after a fifteen-year break. However, it never earned a solid reputation and sales continued to linger. In the first year, the company sold 12,012 units, but that dwindled to 6,587 in 2019.
No one can claim that Lincoln failed to put forth an effort. Just last year, the company worked with Cabot Coach, a limo builder in Massachusetts, to make stretched Continental models with suicide doors. Production of these cars was limited to 230 and each one cost $115,00o to own.
It appears that this Lincoln car has a larger following elsewhere. In fact, the company is continuing to sell them in China through at least 2021.
Currently, this Lincoln car is built with the Ford Mustang at the Flat Rock Michigan plant. For now, it's unclear what will become of this factory. We do know that Ford canceled plans with Rivian, but will produce their own all-electric model in the coming years.
What Does the Future Hold?
We continue to see more cars disappearing from automakers' lineups. What will be the next car to hit the chopping block? Tell us your thoughts and if this news surprises you. Will you miss the Continental or is this a non-issue for you?