The very first Dodge Challenger SRT Hellcat Redeyes are coming off the assembly line. This is an exciting time for the company as enthusiasts everywhere are raving about the new addition.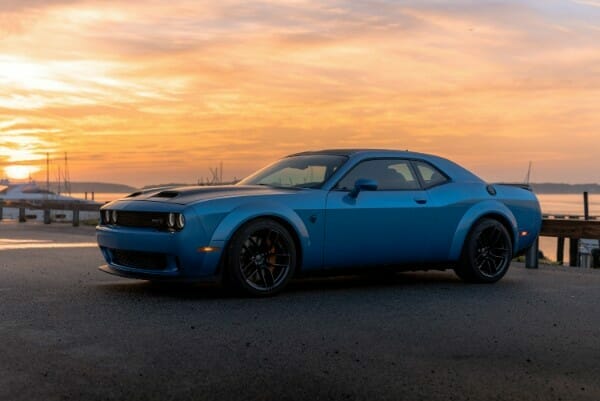 Dodge Challenger SRT Hellcat Redeyes
The Dodge Challenger SRT Hellcat Redeyes are descendants from the Dodge Demon. They've begun coming off the Brampton assembly line located in Ontario, Canada.
Equipped with a 6.2-liter HEMI, its rated at 797 horsepower and 707 lb.-ft. or torque. This enables Redeyes to go from 0 to 60 mph in just 3.4 seconds. Its top speed is 203 mph and it can run a 10.8-second quarter-mile pass at 131 mph.
Amazing Power and Style
It doesn't take a rocket scientist to figure out this is one unique automobile. There are some styling elements involved that bring us back to a time of the muscle car era. For example, the dual-snorkel hood is nothing short of reminiscent. In addition, the red eye carried throughout the car's interior, blower, and key fobs.
With the first few production models leaving the assembly line, we expect to soon see them showing up at dealerships throughout the nation. If you've been thinking about getting one, prepare your bank account for the shock. It isn't going to be cheap. The starting price falls at over $71,000.
Before you throw your hands up in the air at the price, consider this. When you examine the price tag compared to the horsepower, you see you're actually getting a bargain. Your paying less than $90 per horsepower, which isn't bad at all. We imagine that any other car with this much power would be priced at well over $100,000.
Unfortunately, you can't buy a Demon in this day and age, unless you stumble on one at an auction. That means it's time for the Redeye to take its place in your heart. Of course, you'll be the envy of your neighborhood behind the wheel of this beast.