What started as an annual Drive Electric week, has become a month-long extravaganza of events. From April 1st through April 30th, various locations throughout the United States are hosting events you might want to check out. Let's take a closer look at what's happening during the Drive Electric Earth Day events.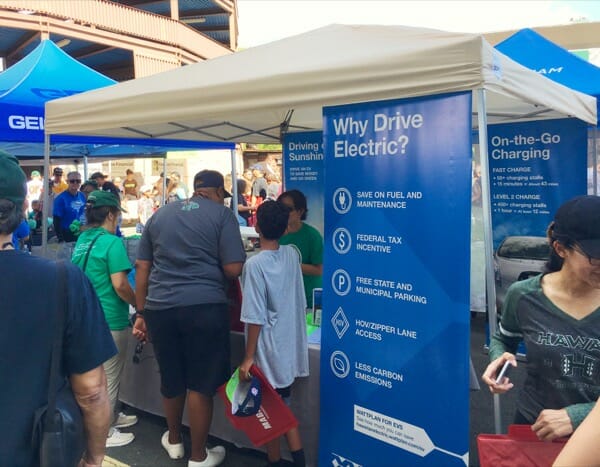 What's Happening in Your Area?
Most every state is participating with at least one event. In higher population areas, you will find several to join in. Just look at the map on the official Drive Electric Earth Day website.
Just keep in mind that the events aren't only scheduled for Earth Day or the weekend. Instead, they are spread over the month so you will want to plan accordingly.
Since 2011, organizations such as the Sierra Club, Plug in America plus the Electric Auto Association, have been holding events. Then, this national celebration spread internationally as well. In total, there were 321 worldwide celebrations last year.
The details of each experience might differ slightly. Some involve owners showcasing their new EVs while others include test drives. You might even get the chance to see some concept vehicles or enjoy food, games and other free goodies. Either way, it's a chance to see what companies support clean energy and to learn more.
Drive Electric Week will also occur this year, but not until September 14th through September 22nd.
Your Plans for Drive Electric Earth Day
What do you plan to see in your area? Are you hoping to test drive a Tesla or check out the new BMW i3? You might also get the chance to catch a glimpse of some of the electric motorcycles we've been talking about. At a few of the events, it's likely you'll meet some real owners. That offers a great platform to ask your questions and get answers provided by someone other than the dealer.