Modern sports cars, and some other classes, now employ the Sport Mode. This is activated with a button toggle or switch, just like cruise control. But what is Sport Mode and is it beneficial to your vehicle? Do drivers really notice a difference when using it? Let's get a closer look at the pros and cons of driving in Sport Mode.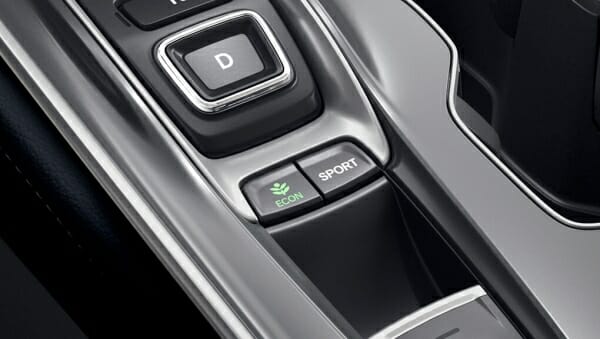 Pros of Driving in Sport Mode
Here are just a few benefits you receive from utilizing this driving mode.
Increased horsepower and torque: offers a boost and allows you to reach higher speeds
Increased acceleration: helps you jump off the line faster
Stiffer suspension: this increases tire grip, reduces body rolling and provides a smoother ride
Tighter Steering: the fine-tuned suspension and lower ground clearance help the vehicle take corners better than ever before
Better throttle response: creates a direct adjustment to how the throttle responds for increased get up and go
Shifts at higher RPMs: overrides automatic transmission settings for maximum performance and acceleration
Cons of Driving in Sport Mode
Increased fuel consumption: as you increase the acceleration, horsepower and torque, you can expect to use more fuel
Reduced engine life: most engines handle lots of abuse, but these endure more stress than typical motors
Is the Outcome Worth the Downsides?
For most people, this small list of disadvantages doesn't compare to the gain. Moreover, using Sport Mode on the short-term level doesn't create any issues you need to be concerned with. With that said, driving in this condition long-term wears down the engine quicker and runs through fuel faster.
We don't think it will change your mind, but it's something to consider. Maybe, you will want to activate the mode for special occasions or when you feel like having a burst of fun.
If you drive a Corvette, you might be interested in learning about the Corvette Driver Mode Selector.