When you are ready to purchase a new car or lease, it's time to consider your trade-in vehicle as well. After all, you want to get every penny you can when it comes time to turn in the old beater. We've put together our best tips to get you more money when you trade-in a car, truck or SUV.
Pick the Best Way to Sell
Maybe trading it in isn't the best option for you. You actually have three choices available: sell privately, sell it to a dealership or trade it. Decide if price or convenience is more important to you.
You receive your best return on a private sale. With that also comes a lot of hassle. You have to find the buyers and deal with all aspects of the sale. Not all dealers will buy a car outright, but it's worth a few phone calls. You also have the trade-in option. You won't get top dollar, but it might come close to what you want. The time saved might be worth the small amount you lose.
Set the Price Just Right
No matter how you go about it, make sure you have the right price in mind. Enter the trim, options, mileage and condition at KBB to get an estimate. You can see the variation between private and trade-in sales. Make sure you take this information with you when you negotiate.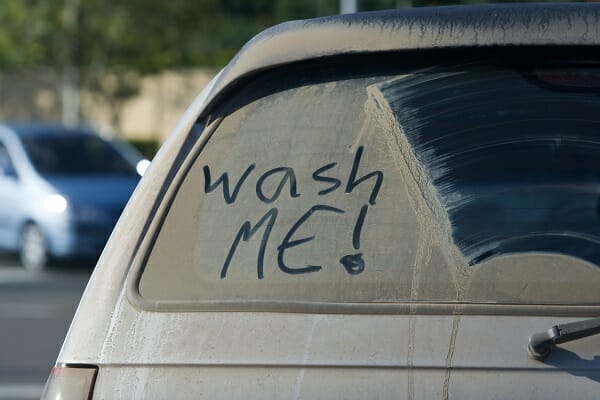 Increase Curb Appeal
It's vital that you clean out the car, inside and out. A good detailing makes a world of difference. It shows that you care about the vehicle and speaks immensely to the condition. No one wants to buy a dirty, beat-up car. Your $200 can turn into $1000 profit if you get a good job done.
If you plan to do it yourself, follow these steps:
Wash the body with car soap.
Make sure you clean the wheels well and pay attention to the brake dust.
Clean the engine compartment.
Remove any clutter from the inside.
Vacuum carpets and floor mats. Don't forget the upholstery.
Wipe down all of the surfaces.
Clean the glass with anti-residue spray.
Fix anything small that doesn't cost money. If knobs are missing, replace them.
Big Bucks on Your Trade-In Vehicle
Bottom line is to trust your gut. If it sounds like a dealer is merely trying to rip you off, walk away. You don't want to do business with them. Just keep in mind that they have to make money too. You can't expect them to give you retail value for your car, but you can expect them to be fair.