We are excited to see six new Jeep concepts at this year's Easter Jeep Safari. This nine-day long event occurs in Moab, Utah and we can't wait to see what's in store.
Concept Vehicles at Easter Jeep Safari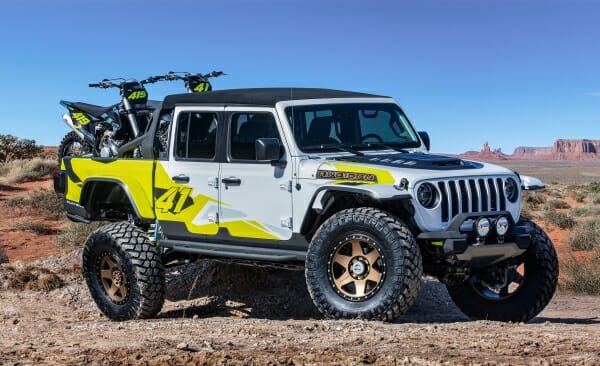 The first vehicle to check out is the Jeep Flatbill. This caters directly to the desert Motocross enthusiast. In fact, the bed-rail system is designed to carry dirt bikes. The company also removed the tailgate to add dedicated wheel ramps.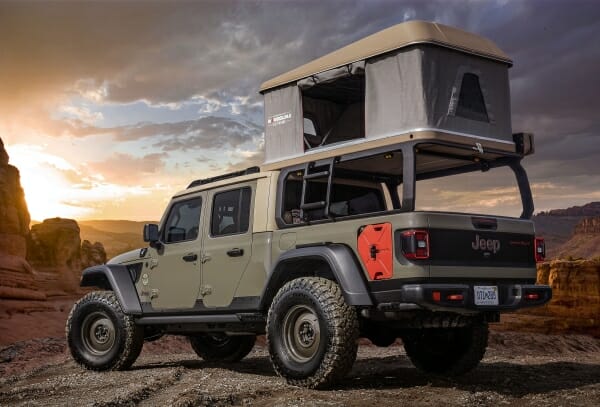 With the Jeep Wayout, you get to see the Gladiator while camping. It features a full roof-top tent that has a 270-degree awning and amber LED task lighting. It also has body-armor on the exterior. This is helpful just in case you get attacked by a bear with an assault rifle.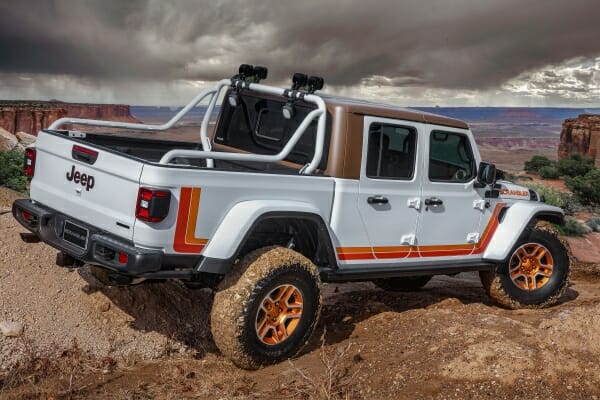 The JT Scrambler takes us back to the days of the CJ Scramblers. It features Jeep Performance Parts with a matching hood graphic and side stripes that run from the front panels back to the bed. It comes complete with 37-inch all-terrain tires, cold air intake and cat-back exhaust.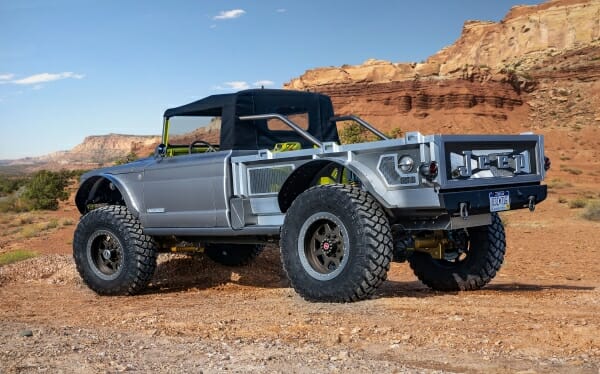 The Jeep Five-Quarter reminds us of a modified 1968 M-715 Gladiator-based military vehicle. It showcases the true 4×4 style with some modern drivetrain and chassis components.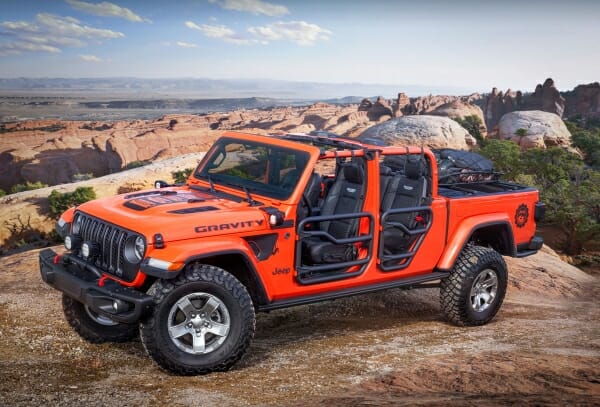 The Jeep Gladiator Gravity contains Mopar parts, all available for the production truck as well. The concept relies heavily on rock climbing by adding tubular steel doors and taking off the roof. It also has a two-inch lift kit, cold-air intake, 35-inch tires, truck bed storage system and cat-back exhaust.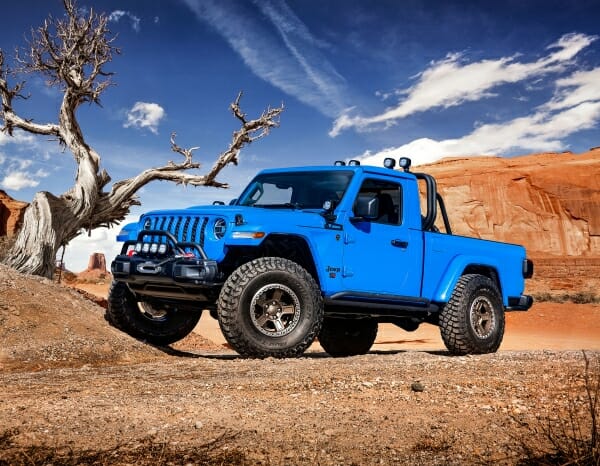 Finally, we will see the Jeep J6 which mixes some classic styling with new accessories from Mopar and some production Jeep Performance Parts. This two-door Gladiator has us so excited, we dedicated an entire post to it the other day.
Jeep Gladiator Style
Clearly, the focus of the Easter Jeep Safari is to highlight the new Gladiator. This mid-size truck continues to impress and we can't wait to see more about these concept vehicles. Which one are you most excited about?