You may not parallel park as often as you once did, but there are still times when it's necessary. Thankfully, ZF, a prominent automotive manufacturer has come out with EasyTurn, that should make the stressful maneuvers much easier. What is this innovative system and how can it help you. Let's take a look.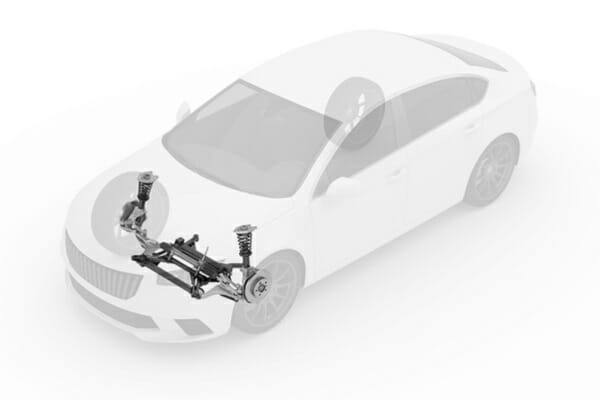 Understanding EasyTurn Technology
With the EasyTurn system, you gain a special strut suspension configuration that allows the front wheels to turn eighty degrees. That's more than twice that of what's found on most cars. This innovative system adds a special link between the steering rack and tie rod. With this design, articulation is increased for smoother turning.
ZF has already installed the unique system on the BMW i3 EV. With this system, it becomes more simple to make a U-turn. The rear wheels pivot within the provided space to show maneuverability. The EV can be backed into its space, even at an angle.
The biggest struggle ZF is going to have with this equipment is finding somewhere to put it. There's no enough room under every hood for the wheels to move through such a large range of motion. For this reason, it's not likely that we'll see this included in every model anytime soon.
Perfect for the EV
EasyTurn pairs much better with EVs because there isn't a lot of equipment under the hood blocking the wheels. In most, have an extra trunk in the front (the frunk) that could be used, if needed. It's also possible to use motors in the wheels to eliminate the driveshaft design. With this configuration, you could also expect four-wheel-drive function.
We see a similar system in the GMC Hummer EV. This EV can turn the rear wheels ten degrees in the same direction as the front. This system allows the vehicle to drive diagonally while operating at lower speeds. GMC calls this the Crab Walk mode.
For now, ZF has no plans to add this system to any vehicle. With that said, we expect that it's a sign of things to come with steering systems in the future.