GM has released some new information about both the electric Hummer we recently told you about and a new electric Chevy truck model. We take a closer look at what's happening in the world of EVs right now.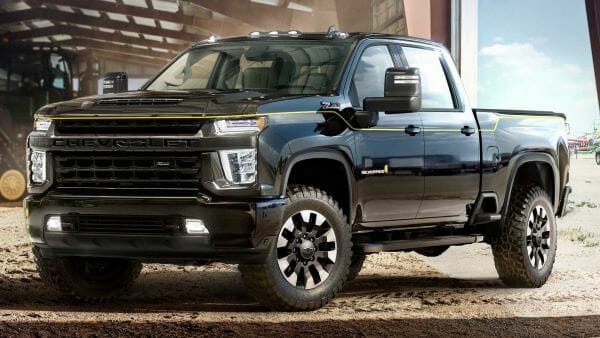 Electric GMC SUVs
GMC teased a Hummer EV with the 2020 Super Bowl commercial. It featured LeBron James but didn't provide a lot of information about the latest EV lineup from the automaker.
Electric Chevy Truck
The company plans to release a full-size EV truck built on the same platform as the Hummer EV. It will contain a tri-motor powertrain that pumps out 1,000 horsepower – allowing it to hit 60 mph in just three seconds. This Hummer EV pickup is expected to arrive in 2021 and should feature a 400-mile driving range.
We also expect a Silverado 1500-based electric truck model, but not until later in 2022. Of course, this model is going to face some serious competition with the Tesla Cybertruck and F-150 EV.
Beyond EV SUVs and Trucks
On top of the SUV and trucks that we expect, Chevy is also working on some compact and mid-size options. Additionally, Buick plans to release an electric SUV and a CUV model, but we haven't confirmed they will come to the United States.
Cadillac seems to be ahead of the game and is getting most of GMs attention. There will be an unveiling soon of the Lyriq, which is a midsized two-row SUV. Plus, we will see a three-row version, entry-level compact model and Escalade-type SUV, along with a Celestiq sedan.
The Celestiq alone is expected to cost more than $200,000 to build and will be produced at a rate of 1.2 vehicles per day.
What are your thoughts about GM's electric vehicle plans? Are you excited to see the Hummer or Silverado models? We will update you with farther details as they become available.