As we've previously discussed, motorcycle manufacturers are jumping on board to offer EVs for their brand. Just like with the Harley-Davidson electric motorcycle, we can now confirm that there will be an electric Ducati on the way as well. This news comes from the company's CEO and is quite exciting.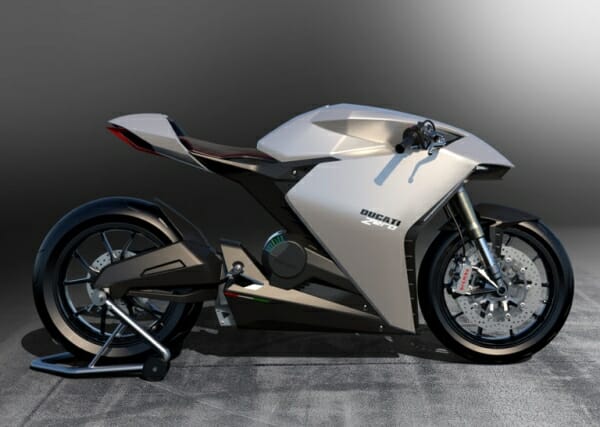 Electric Ducati Coming Soon
At this point, Ducati doesn't currently produce an electric motorcycle, but it isn't a foreign concept to them. In fact, the Italian motorcycle manufacturer is familiar with electric technology. In the past, they created multiple bicycles powered by electricity in collaboration with several other companies. They also produced the Ducati Zero, which is just a concept bike.
You might have seen Claudio Domenicali, the company's CEO riding on a Ducati Hypermotard equipped with electric power. Back in 2017, the company's Managing Director of Ducati also announced the plans for an electric scooter and motorcycle. At that time, the estimate for the first electric Ducati was slated for 2021.
Of course, they will have lots of competition in the electric motorcycle department. Between the LiveWire, Zero and other companies like Lightning Motorcycles, consumers have lots of options available.
The lowest price electric motorcycle available is the CSC City Slicker. Of course, it only goes about 45 mph, but you can get on the back of one for $2,500, making this a great urban transporter.
Ducati's Electric Motorcycle
Ducati isn't going to compete with many of the mainline motorcycle companies like Yamaha and Honda. Their famed design and brand legacy elevate them to a different level. With that said, it's likely that we will see an electric bike from Ducati unlike anything else we might see on the market.
What are your thoughts about the upcoming Ducati electric motorcycle? Do you think you will splurge to own one or will you go with a cheaper bike option? Let us know in the comments.