Jim Farley, from Ford announced that they have intentions to build an electric F-Series pickup in order to compete with the Tesla truck among other automakers.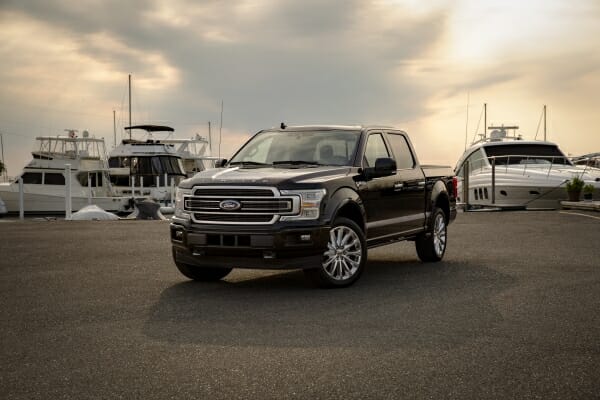 Upcoming Electric F-Series Truck
Ford confirmed plans to electrify their F-Series; in the form of battery and hybrid power. By making these upgrades, they essentially plan to expand the billion-dollar F-Series franchise so it continues to dominate the industry.
During the Detroit Auto Show, executives shared the strategy through some financial presentations and panels. This included a big-screen display and discussion with analysts. Considering Ford sold more than a million units last year, there is no question that the F-Series is their core product.
That's why they invest further into the lineup with the electrifying F-Series to attract new customers. Executives state that 90% of the company's capital goes toward their lineup of trucks and utilities at this point.
Other Ford News
During the auto show, they also remarked about launching their new Super Duty later in the year. Ford plans to show it off in just a few weeks, and we should be reporting more on that soon. Despite the fact that Chevy and Ram both released new pickups, the F-Series isn't going anywhere. It continues to expand on its lead.
Maybe it's because it delivers the best fuel economy, payload and towing numbers. The trucks also feature plenty of new technological advances.
Either way, we know Ford is committed to growing and expanding the popular truck series. Their commitment shows since they've planned out this electric pickup lineup in the future.
If you remember back to October, we told you how Volkswagen and Ford were talking about a partnership. Now, it turns out that part of this collaboration has something to do with the future electric truck lineup Ford planned. Of course, it makes sense to work with an established company on the matter, especially since VW has the technology needed to move forward with driverless, electric and hybrid vehicles.