There has been plenty of speculation, but we have some more reasons to believe that there might be an electric Hummer in the works. GM plans to start working on all-new electric pickups and SUVs, so it isn't far-fetched for this to make the shortlist. Quite frankly, an electric-powered Hummer could be the next big thing.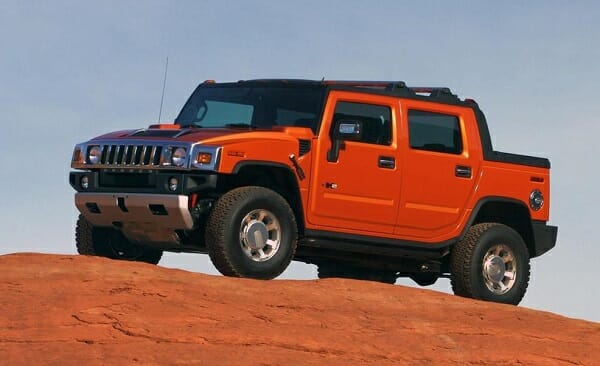 Upcoming Electric Hummer
GM is totally on board with electric vehicles. GM plans to invest $7.7 billion to make their new electric SUVs and pickups, along with enlisting UAW workers. This allows the Detroit-area plant to remain operational after being remade into a manufacturing facility for electric cars.
Other sources say that GM planned on revising the nameplate on the Hummer as part of their agenda to make and sell electric utility SUVs. They also say that the new Hummer concept might hit production as soon as 2021.
Their electric vehicle production program "BT1" aims to take a Tesla approach. It targets luxury car owners first. GM couldn't gain more customers by selling cars like the Chevy Volt and Bolt. So instead they are trying to gain higher-end customers by selling higher-end cars.
BT1 hopes to provide an electric SUV for Cadillac and a pickup for GMC by 2023. However, they going to provide a pickup for a "different brand" which must be Chevrolet. After that, a performance model will be out for sale by 2021. This goes by the codename "Project O".
Tesla, Ford and Rivian plan to have their own models by then. We expect GM to price their new electric trucks and SUVs between $90,000 and $100,000 but won't know for sure until closer to the time.
Race for Electric SUVs and Trucks
Everyone is in a mad dash to get their model out first. Do you think that an EV-based Hummer can compete with Rivian and Tesla? Let us know in the comments.