Everyone is excited about the first real EV from Jaguar and so are we. The electric Jaguar I-Pace is everything we imagined it would be, but it's not entirely perfect. Let's take an in-depth look at this new EV.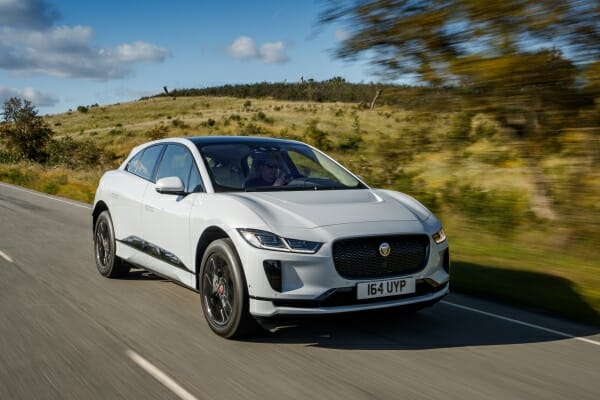 Electric Jaguar I-Pace Design
Before we move any further, let's deal with the design of the I-Pace. No one can deny that it's stunning. You won't be able to go far without receiving some compliments.
Instead of making an electric vehicle and then adding some design features, they designed their vehicle and made it electric. The only downside is that they named it an SUV. We aren't totally in agreement with that.
It acts and looks much more like a sedan, making for a unique crossover if you ask us. Furthermore, there's not as much cargo space as you would find in an SUV. It only has 25.3 cubic feet in the trunk and 51 cubic feet with the back seat down. Even the Tesla Model S features more than that.
Electric Jaguar I-Pace Handling
Another high point of the electric Jaguar is the drive. It's complete fun thanks to the instant torque and exceptional pedal response.
The lower center of gravity helps to keep the handling strong. It feels like you are hugging the road. In addition, the steering is responsive and makes every trip comfortable.
It's everything you would expect from a luxury vehicle – and more!
The downside to that is the lack of driver assist technology. There have been reports of collision alerts going off at weird times, even when the active cruise control was on. Obviously, Jaguar will need to work on this further.
Range and Charging
The electric Jaguar I-Pace features a range of 234 miles on one charge. Unfortunately, you can't get in or out of the vehicle while it's charging. Otherwise, it stops your charging which is quite annoying.
With all the ups and downs related to the new I-Pace, there's just too much to love to be concerned with the minor flaws. It's responsive, fast and beautiful. The range won't be an issue for most and charging isn't a big deal overnight.
How about you – what do you think of the new I-Pace? Are you interested in other cars from the 2019 electric vehicle lineup? We've got all the information you need.