Jeep doesn't have any electric vehicles on the market right now. However, the automaker wants to be the most sustainable and greenest SUV manufacturer. The company hopes to achieve this with the electric Jeep Wrangler.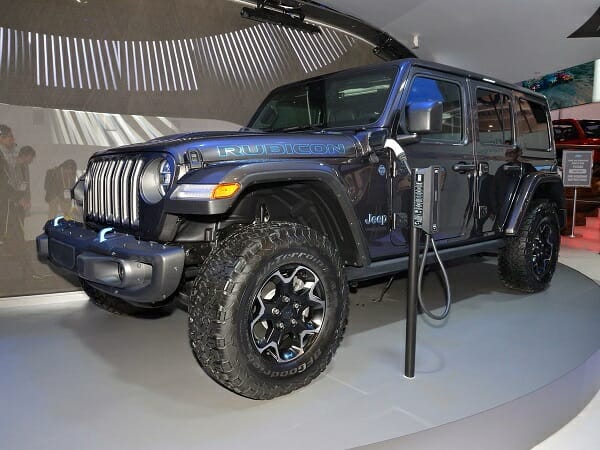 Electric Jeep Wrangler: More Capable?
This US automaker wants to make on-roading and off-roading more fun. Thereby, the plan is to move to electric vehicles faster than predicted. FCA called it an opportunity to enhance the capability of the Jeep SUVs and trucks. 
Hybrid plug-in versions of the Compass, Wrangler and Renegade are set to be available this year. The Renegade 4xe is arriving soon in Europe and the FCA isn't sure if the Compass and PHEV Renegade will come to the US. However, there have been some discussions about the Wrangler using some of the same parts as the Hybrid Pacifica van.
Jeep officials said that the new Wrangler Rubicon can hit 0-60 mph in 6 seconds and will be more capable than any diesel or gasoline version ever made. Just like other new electric trucks, the electric Jeeps will be just as useful for work or camping. 
There is speculation of four electric vehicles being sold globally by Jeep in 2022. However, at this time, no one can be sure. Fiat Chrysler has never been known for going above and beyond, especially when trying to hit emission targets. But it's starting to cost them. This company relies heavily on truck sales, so they have to purchase a lot of emission credits from other carmakers.  
Will You Buy an EV Wrangler? 
Enthusiasts expect these vehicles quite soon. In the meantime, the automaker confirmed that the Compass 4xe and Renegade 4xe hybrid models will be available this summer in Europe. So, will you purchase one of these vehicles when they become available for purchase in the US or are you going to opt for something else? Let us know.