With so many automakers making the jump to EVs, we knew it was only a matter of time before we saw an electric Silverado. The time has come! Chevrolet has announced it will produce the new Silverado EV at the Factory ZERO electric truck plant, located in Detroit-Hamtramck, Michigan.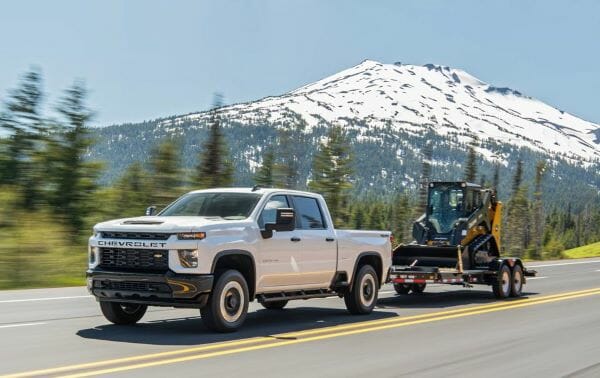 New Silverado Platform
The full-size electric Chevy Silverado is going to be built on the General Motors Ultium platform. This is the same platform being used by the GMC HUMMER EV that we recently told you about.
Chevy Silverado Electric Truck Specs
We haven't received a lot of information about the new EV Silverado yet. However, Mark Reuss, GM President, has confirmed that the truck will have a driving range reaching more than 400 miles with a single charge. There will also be commercial and retail-focused models available for sale.
Silverado EV Release Date
We don't know the release date for the electric Silverado truck yet. With that said, we do know that GM plans to release 30 electric vehicles around the globe by 2021. With the HUMMER EV scheduled to arrive towards the end of 2021, it's safe to assume that the new Chevrolet Silverado truck might be a 2023 model.
As we get more information about the release of an electric-powered Chevy truck, we will share it on our blog.
What Do You Think of the Electric Silverado Truck Plans?
Are you excited to hear about the recent news? If you are anything like us, we can't wait to get more information. It will be interesting to see how the new Silverado compares with other full-size electric-powered trucks hitting the streets. We would love to see a comparison between the Silverado EV vs. electric Ford F-150 or the Tesla Cybertruck.
Let us know what you think about the new electric lineup coming from Chevy! We love reading your comments.