The very beloved Dodge Grand Caravan is sadly going to be discontinued. The automaker confirmed that on May 22nd, the Caravan will end production. What does this mean for families across America?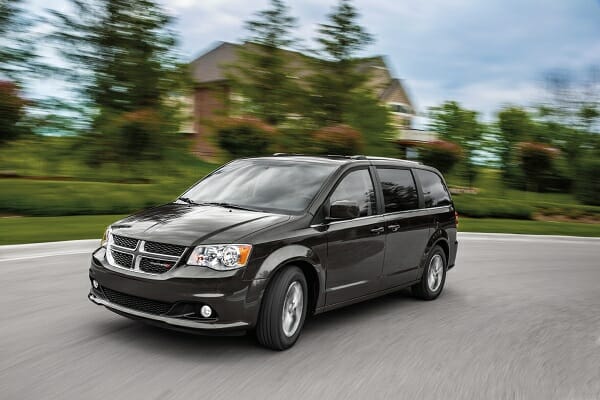 Brief Dodge Grand Caravan History
The Caravan and Plymouth Voyager were both introduced together in 1984. These two models helped satisfy the minivan craze until the 1990's when families started purchasing SUVs.
Dodge produced five generations of the Grand Caravan, with the most recent one starting in 2008. Sales in the US hit 300,000 during 1996 and 1997. Since then, they have been in the 100,000-150,000 range for the last 10 years, further proving that customers are no longer looking for this type of vehicle.
What's To Come
While the carmaker has not confirmed any new models that will permanently replace the Dodge Caravan, some suggest that there will be a Pacifica-based utility vehicle option in the future.
For now, FCA will use the Voyager name to make an entry-level Pacifica coming in the 2020 model year. This should take Caravan's spot and be a lower-budget option for those that need to watch the cost.
You can purchase the Caravan through 2020. However, this vehicle is not for sale in the following states due to stricter emission laws.
California
Connecticut
Delaware
Maine
Maryland
Massachusetts
New Jersey
New York
Oregon
Pennsylvania
Rhode Island
Vermont
Washington
As the focus continues to shift harder toward SUV sales, we wonder how much of a place the other minivans will have on the marketplace. In 2019, the minivan segment declined another 15%. If this continues, we might see some other models disappear.
Of course, there are plenty of new models hitting the market, from SUVs to sports cars. If you're looking for a new vehicle from FCA, read about the all-new 2020 Dodge Barracuda. This vehicle is sure to impress, but wouldn't be good for your family!