During the Goodwood Festival of Speed this past weekend, we got a glimpse of the Odyssey 21. This all-electric SUV took part in the Extreme E racing series. This beast features a 550 horsepower output that takes it from 0-62 mph in a mere 4.5 seconds. More importantly, it does this all while attacking gradients ranging up to 130%.
Let's take a closer look at this new ride.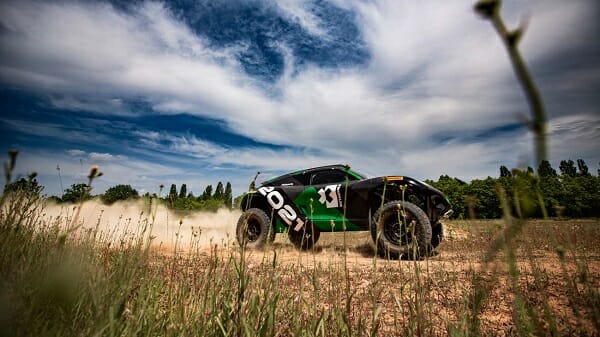 What is the Odyssey 21?
Spark Racing Technology designed and built this electric SUV. It includes a Williams Advanced Engineering battery. This vehicle also contains a niobium-reinforced steel alloy tubular frame, a raised suspension and humongous off-road tires supplied by Continental.
The prototype was the Extreme E base model. From there, teams were allowed to develop their own version of a powertrain and change the bodywork. Swapping the engine cover, rear bumpers, front bumpers, lights and side skirt is a seamless process.
Testing starts this September. Spark Racing Technology will deliver 12 cars next March for group testing. Then, Formula-E series racing should begin in 2021.
One thing is clear, there's nothing like the Extreme E Odyssey. It features innovative technology from leading companies. It's capable of the highest performance in any condition. In 2021, Extreme E goes to the Himalayas, Sahara, Indian Ocean Islands, the Arctic and the Amazon to push this vehicle to its limits.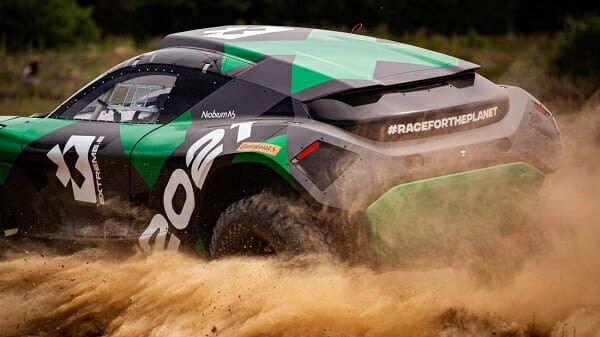 What Do You Think about this Electric SUV?
One thing is clear; this isn't your typical electrified SUV like the Jaguar I-Pace. It's something extraordinary. This monster is tough and doesn't show any signs of weakness. We can't wait to see how it changes over the next couple of years.
What are your thoughts on this new vehicle type? Are you interested in seeing more SUVs like this, or have you had enough of the electric hype? Tell us your thoughts – we would love to hear from you.