Ferrari is known for building high powered supercharged sports cars, and a signature cherry red paint. Recently, in their 2019 first quarter results conference, they announced five new models and their entrance into the hybrid game. A new model to debut at the end of May will have the signature Ferrari sportscar feel. The only difference is the electric assist component. It's not quite fully electric, but it is the Ferrari hybrid supercar people have been waiting for. This announcement comes as part of Ferrari's more significant movement toward hybrid and fully electric vehicles, with major shifts in place by 2022, according to CNET.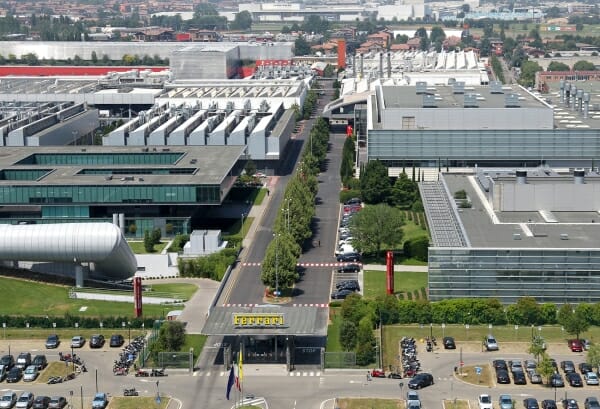 Ferrari Hybrid Supercar Details
Louis Camilleri, chairman and CEO, began Ferrari's 2019 First Quarter Results Conference Call by touting Ferrari's strong first quarter. He then jumps in to announce that this year alone Ferrari is going to release five new models.
The first model debuted at the Geneva Motor Show in March. Two more models are coming in September and one more by the end of the year. But the second model is a hybrid supercar. This comes as part of what Camilleri called Ferrari's "brand diversification strategy." The car will be "a top-of-the-line hybrid with supercar performance and a true beauty."
There's a lot of speculation about exactly how much power the new model is going to have. It's a V8 hybrid, and Camilleri said it's going to be above the 812 Superfast. The first new model Ferrari released this year, the Tributo, "sort of is a successor of the 488."
If the new model is above the 812, it will be higher than the 488. This led to an analyst on the phone speculating that customers might try to trade out of those models for the newer one. Camilleri offered no direct response to that, but did say that the hybrid "will be at the high end and it will have a supercar performance."
Shift to Hybrid
Obviously, Ferrari also expects the shift toward hybrid to help them compete in new markets and be financially viable. Camilleri later said that he hopes the hybrid supercar will help the company be competitive in China.
Ferrari is working to strengthen its relationship with dealers there, and the hybrid presents a great opportunity. In reference to a question by a JP Morgan analyst, Camilleri mentioned the "tax benefits" that will come for the company as they "move to hybridization relative to combustible engines, in certain markets."
The hybrid debuts in Maranello, Italy (where else would we expect?) at the end of May. At one point in the conference call, a Bank of America analyst asks Camilleri to describe the product positioning of the new hybrid.
Who is the target audience? Who has an interest in trading up to the new hybrid? In response, Camilleri said: "Well, I would ask you to be patient for three weeks and you'll find out a lot more." Fair enough, Mr. Camilleri, fair enough. We'll wait.
And if you love supercars, don't forget to check out our 10 best supercars of 2019.
Source: The Motley Fool Transcript