In the world of emissions scandals, it should come as no surprise to see even more automotive recalls related to EPA emissions standards. The newest Fiat Chrysler recall is for that exactly and it involves 862,500 gas-powered vehicles. It turns out the problem relates to a catalytic converter concern.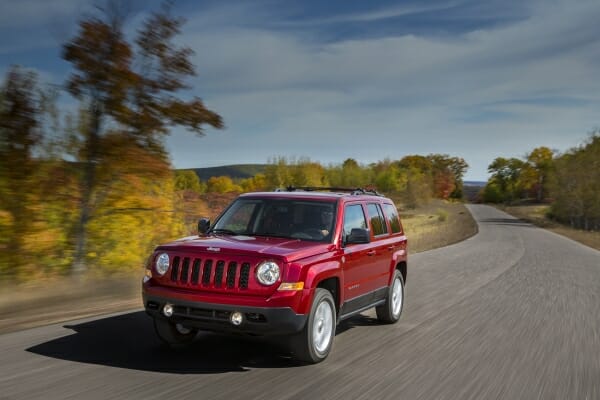 EPA Discovery
The EPA discovered the problem during routine testing carried out in partnership between the automaker and the agency. Fiat Chrysler has reassured customers that this recall doesn't pose any sort of safety risk.
If you remember, this isn't the first emissions recall for FCA. In fact, just back in January, they agreed to pay $800 million through a suit from the U.S. Department of Justice and California related to claims that came against the company. The allegations included that they used illegal software to circumvent diesel emissions testing. At this time there is an ongoing criminal probe.
Thankfully, this new recall isn't related to that diesel investigation.
Fiat Chrysler Recall
This current recall has begun. In fact, FCA started contacted owners of the affected vehicles. This includes:
2011-2016 Jeep Patriot
2011-2016 Jeep Compass
2011-2014 Chrysler 200
2011-2014 Dodge Avenger
2011-2016 Dodge Journey
Because the company needs to replace so many catalytic converters, the repair might take some time to complete. Once the fixes are complete, the vehicles also need recalibration.
In total, they are looking at carrying out the repairs throughout four phases. Estimates project it taking through the end of 2019 until the repairs are complete.
At this time, there are also some recalls happening in Canada. In total, media outlets estimate that there are over 100,000 vehicles expected to be involved in that country as well. Unfortunately, that number hasn't been confirmed with the automaker yet.
As this continues, the EPA plans to investigate other vehicles that might be noncompliant, so expect to see some more recalls in the future.
If you drive a Honda vehicle, don't forget about the new Honda Ridgeline recall that could lead to an explosion.