There's been a lot of news lately regarding gas-car drivers who want to hurt EV owners by parking in their charging stations. Sometimes though, it's just that people aren't thinking about others when they do it. Whether it's because of passive-aggressiveness or just inconsideration, electric vehicle owners have trouble finding charging stations while on the road. Now, Colorado proposes to do something about it and might begin to fine gas drivers parked at EV stations.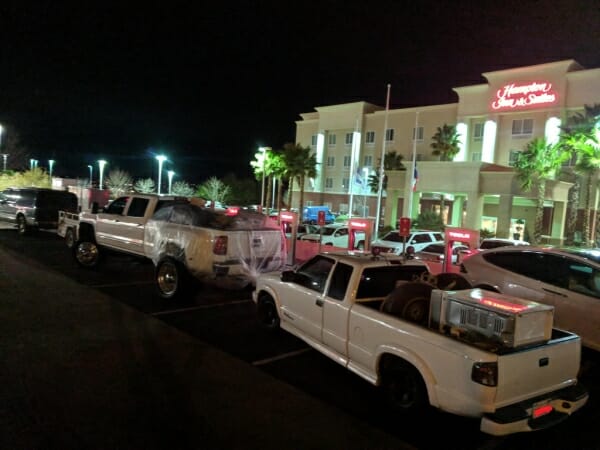 Can They Fine Gas Drivers?
Colorado plans to change what's happening with the help of the law. The House of Representatives passed a bill which allows a $150 fine for drivers that park a combustion engine vehicle in an EV-reserved space. There's also a $32 surcharge attached to that fine.
What's interesting about the bill is that EV owners face similar punishment. If they leave their vehicle unplugged at the charger for more than 30 minutes, they could face the same consequence. There are some exceptions to this bill such as overnight parking, airports and lodging.
Now, the bill has been turned over to the state's Senate for further approval.
Once the bill makes it through the Senate and becomes a law, ICEing will be discouraged. If you haven't heard of the new movement, it relates to gas car drivers intentionally parking in EV spaces. It's done to make life harder for electric car owners.
Another perk of the bill is that crowding at the stations will see a reduction. As EVs become more prominent, owners must leave as soon as their power is full instead of hogging the spot.
Electric Vehicle Laws
As these vehicles become more popular, it's clear that more laws need to be in place to keep order. Unfortunately, society proves that we require rules that remind people to think about one another. What happened to the days when we naturally cared?
If you've been thinking about driving a new EV, you might want to check out our 2019 Electric Vehicle Lineup for some ideas.