Lexus has announced that it will be releasing its first all-electric car, and it will be a small hatchback. It will debut at the Tokyo Auto Show this year. Lexus has categorized the new vehicle as "an ultra-compact sub-B segment" vehicle. Let's get a closer look at the first Lexus all-electric car.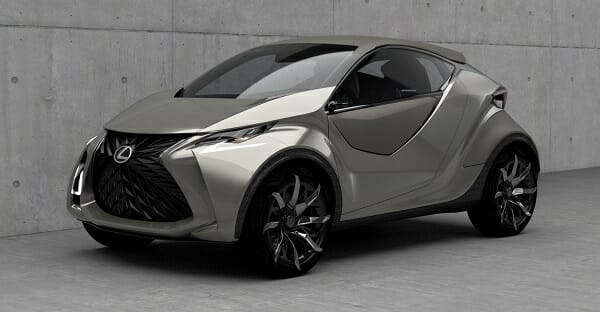 New from Lexus
Lexus is not sacrificing certain elements that are unique to the brand. One such feature is the spindle grille, which is a standard feature on Lexus vehicles. We haven't received a lot of details, but we do know this.
The new all-electric vehicle is the first of 10 EV's the company plans to release in the next few years (along with the Toyota brand). These will be built out on a dedicated electric platform. Lexus has been funneling a lot of money into solid-state batteries and in-wheel motors. This first model, however, will not be equipped with these features.
An advanced infotainment center, split into two screens on each side of the steering wheel, will also be included. We expect all of the latest technological innovations in this model. The EV hatchback is expected to have similar technological designs as the 2020 Lexus RX.
These enhancements include Apple CarPlay, Android Auto and Alexa integration to the Lexus Remote Touch interface. As these screens are a touchscreen. That's why we assume that the all-electric variant has the same capability. Additionally, the technology should include a more user-friendly voice control interaction.
Lexus All-Electric Car Coming Soon
The all-electric Lexus should be in competition with several vehicles. These include other compacts, such as the BMW I and the upcoming Honda E.
It is about time that Lexus joins the all-electric vehicle pool. There will be stiff competition soon for EV's. This hatchback is sure to be a favorite among enthusiasts.