When the 2020 SEMA show was canceled, Ford wasted no time putting together new collaborations for the upcoming year. To treat all of the enthusiasts to a spectacular time, Ford at SEMA is sure to make waves and the news. The automaker has come up with over 40 project vehicles to display in Las Vegas. Let's take a look at just a few you can expect.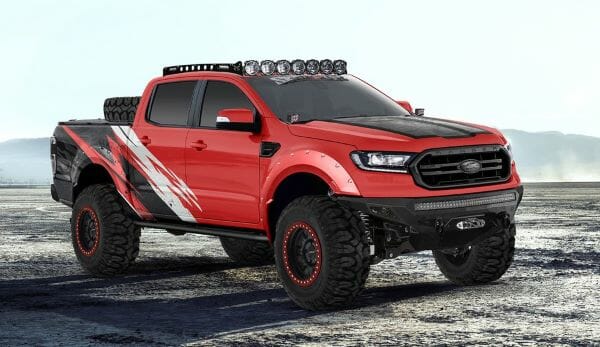 Skyjacker Ford Ranger
Ford wants to promote the Performance Parts and Licensed Accessories divisions with the Skyjacker Ranger. With its six-inch Skyjacker Suspension lift, rock slider side steps, Rigid Industries lighting enhancements and a Warn winch, everyone will want to drive this pickup. Plus, it contains black chrome tips on the recalibrated exhaust.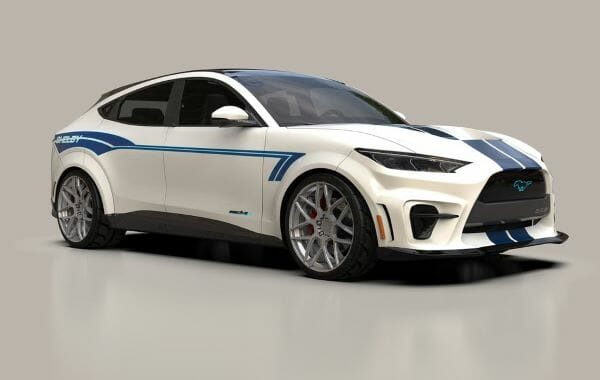 Shelby Mustang Mach-E GT Concept
If electric vehicles are your thing, you will want to see the Mach-E GT. This particular model should remind you of the automaker's racing history with the blue-and-white design. Some of the components were even made by Shelby American to replace the original body parts. A few of the changes include an upgraded hood, new fenders, updated flares and a brand-new front fascia.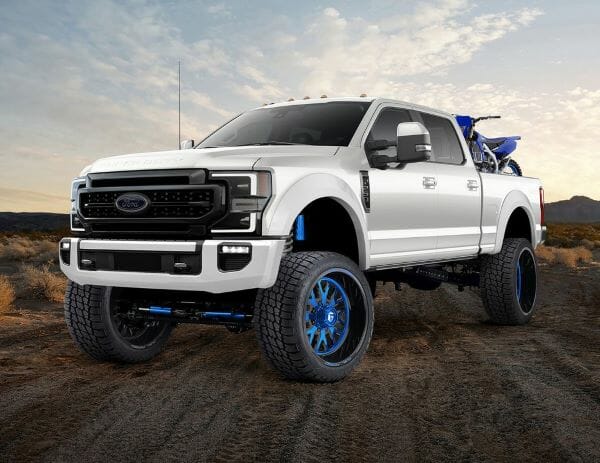 MAD F-450 Super Duty Platinum
Our favorite model of Ford at SEMA will be this large, heavy-duty truck. It doesn't matter how old you are, you will love the 4-inch exhaust with black chrome tips, new forged wheels and updated sway bars. Plus, the MAD Industries accents perfectly match the exterior for a superior look. There's also a few off-road enhancements, such as flip-down steps on the bed, an electrically-controlled retractable cover and a portable air compressor. Don't forget to check out the refrigerator/freezer combination installed on the truck.
What to Expect from Ford at SEMA
Now that you know what the company has to offer, it's time to make plans to see it all in-person. Considering we haven't reported on SEMA since 2019, we are excited to start bringing you more of the auto show news. Keep your eyes posted here for more updates on what's hot at SEMA.