Have you been dreaming about having an electric Mustang, but can't stand the thought of a Mach-E? If so, Ford might have a solution for you. Ford Performance recently announced an electric crate motor that can fit in a variety of cars. The Ford DIY electric car kit will be revealed during the SEMA show in Las Vegas this November.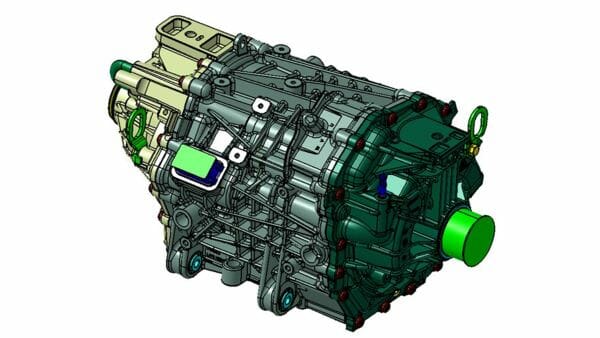 Ford DIY Electric Car Kit Coming Soon
The company has named the new electric kit the Eluminator. It's name is familiar to those who know the Aluminator crate V8 engines. It's also meant to be swapped out easily with one of the Ford motors for connection to a standard transmission. At this time, there aren't a lot of technical details.
We do have one tweet to share from the automaker.
A tease for you: An electric crate motor for your restomod or project.

We call it the Eluminator. Available this fall – watch out for more at @SEMASHOW pic.twitter.com/tl4FfskM6X

— Ford Performance (@FordPerformance) August 19, 2021
We also know that it will measure 570 mm long. Aside from that, Ford is keeping everyone in the dark until the SEMA show, which happens November 2-5 this year. At first glance, it looks strikingly similar to GM's Electric Connect and Cruise concept that was discussed last year.
Lots of New Stuff From Ford
Ford Motor Company isn't messing around when it comes to releasing new things that drivers want. In just the past few weeks, the company's media has blown up with new things to watch for. We can't help but be excited about the new color for the 2022 Bronco and the Explorer ST-Line model. Additionally, Ford has announced special appearance packages for the Mustang.
However, it's difficult to determine how well the electric crate engines are going to be received. Is this something that you think you would be interested in or do you think it will be a big flop? Until we are told more about the specifications, it might be tough to judge. However, we look forward to finding out more at this year's SEMA show.