Ford and GM have both been working hard to beat out Tesla in the EV game. Both companies have spent countless dollars in the race, but it was always up in the air which one would do better. As it looks now, Ford EV sales might surpass GM in 2021.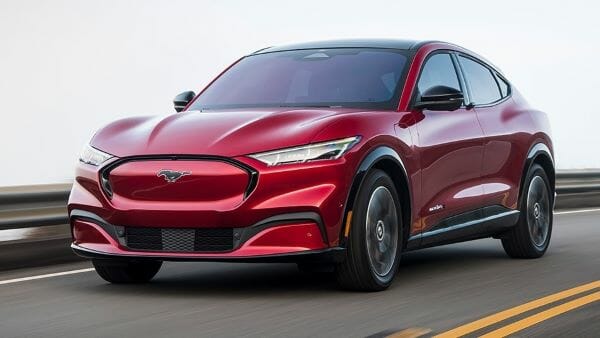 2021 Ford EV Sales
Through October 2021, Ford sales reached 21,703 of the Mustang Mach-E SUV. This is the only electric car that Ford currently offers. There likely would have been even more sales if the Ford Lightning was at dealerships right now.
2021 GM EV Sales
During the same amount of time, GM sold 24,810 Chevy Bolt vehicles. At first glance, you see that GM should far exceed the Ford EV sales, so what is the issue?
Why Ford EVs Will Surpass GM
If things continued at the rate they were going, GM would be the clear winner. However, there are problems that give Ford the advantage. Primarily, there will be no more Chevy Bolt EV or Bolt EUV sales for the rest of the year. Production ended because of issues with the vehicles. This condition allows Ford a wide open road to dominate the market.
Still, Ford won't come close to reaching Tesla. This EV manufacturer sold 500,000 vehicles around the globe in 2020. It's estimated that Tesla will sell about 900,000 in 2021.
Still, GM does have an advantage over Ford once it comes back on track. GM has been dealing with EVs far longer than Ford. the plug-in hybrid Volt model sold through the 2010s, while the Bolt has been in production since 2016. On the other hand, Ford has recently entered the EV segment, making it a newcomer to the game.
With that said, it's unclear if 2022 will be GM's year. Battery fire risk is putting production on hold, possibly through 2022 as well. In the meantime, the Mach-E continues to hold its own.