If you haven't seen the new Ford F-150 ad, do yourself a favor and take a quick look.
While the ad doesn't mention anyone by name, it clearly calls out the Ram 1500 and Chevrolet Silverado. In fact, Ford continually puts them in their place; behind the leader of the pack.
Ford F-150 Ad
The Ford F-150 ad doesn't need to be more than thirty seconds for you to get the point. The company simply reinforces that they are the leader in full-size pickups. The spot features some sand sculptures, a Great Dane, and of course, Denis Leary whose been a veteran to their ads.
What's tactful in the ad is that the competitors are never specifically called out, unlike what Chevy did when it poked holes through the F-150's aluminum bed. The automaker didn't feel the need to call out the competition because they continue to be number one. Instead, they wanted consumers to focus on the visuals which remind them why the F-150 is the leader.
The ad was shot in California and will run for the next few months, especially during NFL games.
Impressive Sales and Features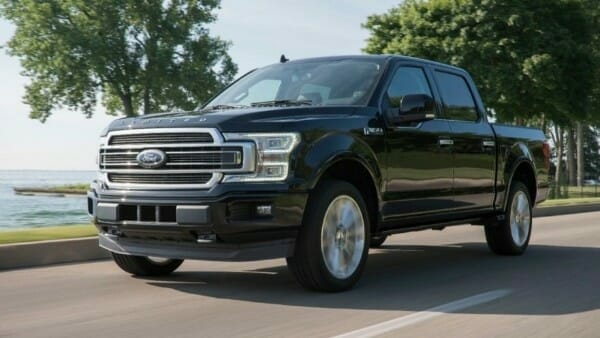 The F-Series has been the top-selling pickup for more than 40 years now, but the competition keeps trying to change that. In fact, the Ram 1500, GMC Sierra, and Chevrolet Silverado all updated their trucks this past year with either new interiors, features or engines.
Through August, the F-Series sales in the United States grew almost 5% with the Silverado close behind. However, Ram sales fell almost 2%.
In the 2019 model lineup, Ford added a higher-output 3.5-liter EcoBoost V6 engine. The F-150 Limited became the most powerful light-duty pickup in America. They've also added a diesel option. There are also some technology upgrades including the Pro Trailer Backup Assist™, 360-degree camera system and FordPass™ Connect 4G LTE modem to allow Wi-Fi on up to ten devices at once.
The big question is – does the Ford F-150 ad made you more likely to purchase this truck over the others?