The IIHS released the 2019 data regarding small overlap crash data. In this year's rankings, the Ford-F150 came out on top. Let's see why the F-150 pickup excelled in the truck crash tests.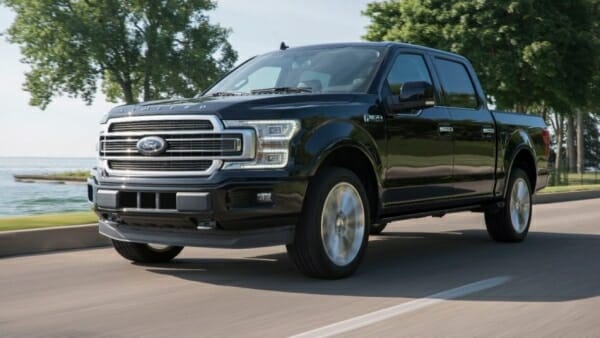 Current Truck Crash Tests
Many Americans believe that because a big pickup is durable, tough and big, it's going to withstand a crash well. This isn't the case, according to the IIHS. In fact, all pickup trucks are not created equally. Some are complete death traps during an accident. With that said, it's important to highlight the trucks that got it right.
During the small overlap test, the IIHS simulates a common collision that we face. It isn't often that an object hits us head-on. If we hit a telephone pole or traffic light, we usually experience a glancing blow as we attempt to get out of the way.
The IIHS tests both the driver and passenger side small overlap collision. They've been doing that since 2017. During these few years, many trucks perfected the driver's side small overlap test, but couldn't do better than a Poor or Marginal rating with the passenger side evaluation.
This year, three trucks excelled in the overlap tests. This includes the 2019 Ford F-150, Ram 1500 and Nissan Titan. Why we've chosen to highlight the Ford truck is because it earned some of the highest praise of the analysts. They found it held up with five inches of intrusion. The airbags and seat belt also worked seamlessly to control the test dummies' movement. Neither of the test subjects left the scene with any injuries.
Pickup Trucks Evaluated
In total, eleven trucks were tested. Four of them were small and the other seven were large. Five of them came back with only marginal ratings. Unfortunately, the Toyota Tundra received a Poor rating. Furthermore, the Nissan Frontier and Tundra took home the lowest scores. The IIHS believes this might be because of their age and lack of new innovations.
Just because the F-150 took home the prize during small overlap, it wasn't enough to earn them a 2019 Top Safety Pick designation. The only pickup truck to get that this year was the Honda Ridgeline due to its front crash prevention. It's a good thing they didn't evaluate the Ridgeline based on whether or not it can explode.