When we first told you about the electric Ford Lightning, we weren't sure what the price was going to look like and how the cost of ownership would compare with the gas or diesel models. With more information released, we can finally discuss the true Ford Lightning cost you can expect.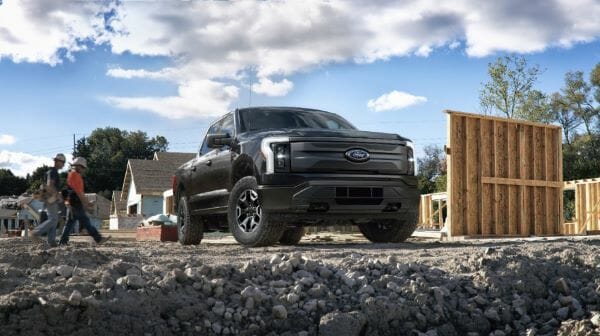 Breakdown of Ford Lightning Cost
So, what does the Ford Lighting price look like? Let's start by looking at cost to buy the truck. The Ford F-150 Lightning Pro will cost you about $41,669 once you add in the destination charge. However, any accessories will cost more. For example, if you choose to put in a charger, you might spend another $1,500. Every full charge runs about $14, so about $200 each month. Additionally, the average maintenance cost for EVs is about $77 a year.
These prices might not seem so reasonable, but it sits just about average of other EVs on the market. Even the average purchase price of a non-luxury model is about $45,000. It's unlikely that you will choose the base model without any added features, but at least the price starts at this mark.
Of course, the F-150 EV is more expensive than the gas truck. It will run just about $10k more to start, so that's nothing to shake a stick at. However, with the money saved on fuel, you can make this money back in no time.
What About Depreciation?
Another factor to consider is how quickly the Ford Lightning will depreciate. EVs tend to depreciate faster than regular models. In fact, you can expect about a 50% depreciation rate in the first three years of owning an EV, compared to about 35% with regular vehicles. A lot of this has to do with the lack of demand for used EVs.
So, what are your thoughts? Is the Ford Lighting cost going to be worth the expense?