When the all-electric F-150 finally goes on sale in 2022, we can expect it to be known as the Ford Lightning. While we still don't know what to expect with the electric Ford F-150 pickup, we do at least know the name now.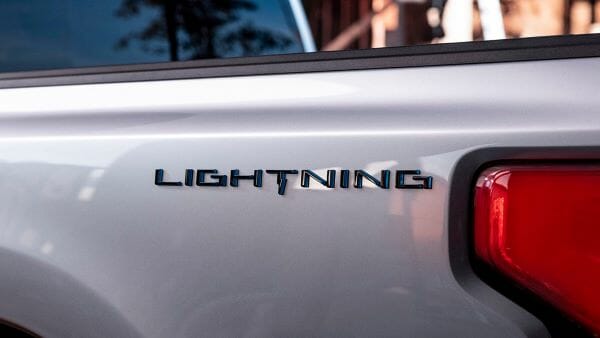 What Was the Ford Lighting?
Previously, Ford used the term "Lightning" to describe some of the F-150 high-performance models, but that hasn't occurred since 2004. For example, the 2004 SVT F-150 Lightning is a 380-horsepower pickup that was ahead of its time. But, these new models have nothing to do with the pickups of years gone by.
New Lightning F-150 Details
There aren't many tech details on the electric full-size pickup yet. Still, we know it is supposed to be the most powerful of the F-150 lineup.  There will be an online reveal on May 19th at 9:30 pm ET, which we are excited to watch and learn more.
However, we do know that Jim Farley, Ford CEO, stated last year that this truck was meant to be a real truck, not just a gimmick. It's supposed to be powerful enough to handle some real towing and hauling, guaranteed to get the job done. But, until we see it ourselves, it will be hard to imagine.
More EVs Coming Down the Pipeline
The electric F-150 is sure to impress as a full-size pickup. With that said, there are other vehicles coming to market that this model will compete against. Whether you are thinking of the Tesla Cybertruck or the GMC Hummer EV, all of these vehicles are going to battle for consumer attention. It shall be interesting to see who comes out on top. Which one of these vehicles has your eye? Are you planning on buying an electric truck, or do you simply have a curiosity? Leave us a comment and let us know your thoughts.