Ford just filed a new trademark under the name "Mach E." Is the Ford Mach-E going to be the company's new electric crossover? We just don't know yet, but there's plenty to speculate about.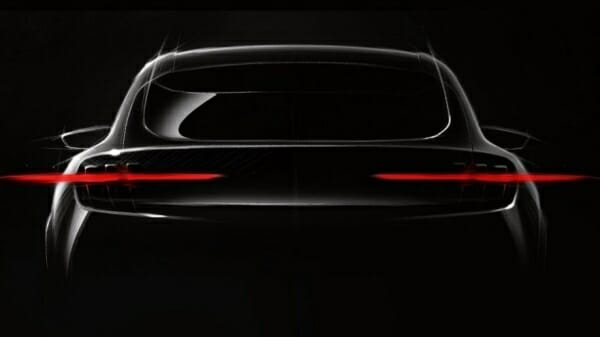 Ford Mach-E
Earlier in the year, Ford announced that they would create an electric crossover styled after the Mustang. When they referenced calling it the Mach 1, enthusiasts weren't thrilled. No one wanted Ford using the name of a classic car to market their new line of electric crossovers.
We can't blame them. The classic Mustangs remind us of big, V8 powered monsters and look nothing like an electric crossover. So, Ford dropped the conversation in response to the backlash.
That didn't stop them from moving forward on creating a new electric crossover design. Plus, it continued to take some styling cues from the Mustang.  It does look, however, that the name will change to something more tolerable by Mustang fans.
Ford recently filed for the name "Mach E" through the US Patent and Trademark Office. Whether or not this means we should soon see a Ford Mach E is something we have to wait to find out. Of course, one could speculate that all signs point to a model name.
Endless Possibilities
Just because Ford trademarked the name doesn't mean they will ever use it. We've seen many automakers trademark or patent something and then never follow through.
What we do know is that Ford is taking the electric vehicle creation seriously. By 2020, they plan to have 16 full electric vehicles and 45 by 2025. One of these will likely be the Ford Mach E. We've already seen Ford hop onboard the electric scooter market.
We have seen a teaser of the crossover's backend from the company. It is undoubtedly Mustang inspired, especially when it comes to the tail lighting. Overall, it looks like an inflated Mustang since it is much taller.
As we learn more information, we will surely pass it on to you.