While the F-Series might be the best-selling truck in America, Ford hasn't wanted to continue innovating. First, the company released the Ranger, which has seen plenty of success. Now, we received news of a new Ford Maverick pickup coming down the pipeline as well. Let's take a closer look at this new Blue Oval truck.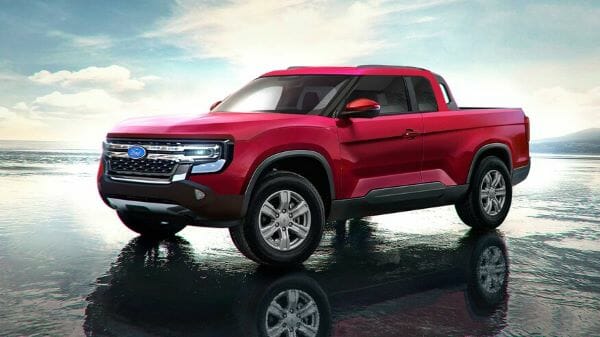 What is the Ford Maverick Pickup?
The new light pickup will be the smallest in Ford's truck lineup. It will measure even smaller than the existing Ranger and might share underpinnings with one of the crossovers. Unlike the F-150 and Ranger, this truck will come with a unibody construction, sort of like what the Honda Ridgeline offers. We think it might share the same platform as the Escape or Bronco Sport.
It will also have the front-wheel-drive system of the Escape and Bronco Sport, with possibly two turbocharged engine options. We expect the 1.5-liter three-cylinder, as well as the 2.0-liter inline-four. Initial reports suggest that the Maverick truck bed might measure between 24 and 30 inches shorter than the current Ford Ranger.
New Maverick Price
While we don't know the pricing of a 2022 Ford Maverick truck yet, we expect it to be below the Ranger. A 2020 Ford Ranger starts at $24,110, so it could even be around $20,000 for the Maverick. If this is accurate, it will become the cheapest pickup truck in the United States.
Sadly, we don't have information about the new Maverick debut. However, our sources confirmed that the light-duty truck should go on sale in 2021, or at the beginning of 2022, barring any more production delays. With this in mind, it's likely we will learn more about the Maverick as the year goes on, so stay tuned.
What are your thoughts on the new Ford light-duty truck? Do you think there is room for this in the lineup, or is the automaker adding too many options?