The COVID-19 pandemic has caused many Ford production delays. Now some Ford 2020 models won't hit the showrooms on time. These include the F-150, Mustang Mach-E and the most anticipated model, the Ford Bronco. Most of these models will arrive later in the year, about 2 months late. However, the Bronco will not be available for sales until 2021.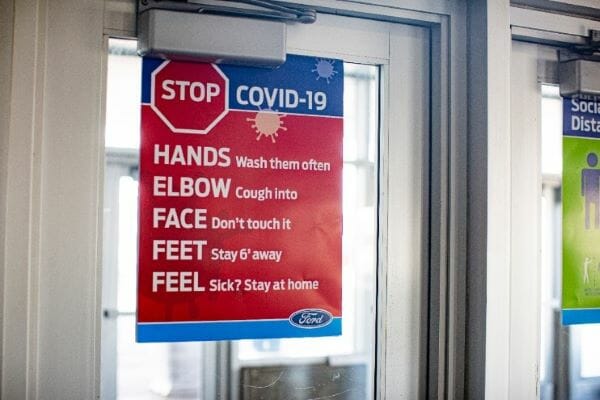 How Long Will Ford Production Delays Last?
Ford begins production on May 18. This is an essential date for three of the biggest car manufacturers. United Auto Workers has cleared Ford, General Motors and Fiat Chrysler to resume production today. These dealers are going to be working hard to make up for lost time and money. Ford lost $5 billion just this quarter and other automakers aren't doing much better. 
During these delays, Ford has been doing all they can by making masks, respirators and other PPE (personal protective equipment). They have put forth an impressive effort, while GM has been doing the same to fight this virus. No one can fault the automakers for their efforts during this pandemic, but now it's time to get back to business.
Ford has already opened production in Europe and China, where the coronavirus is starting to wind down. The Ford Bronco, next-gen F-150 and the Mach-E model are all huge moneymakers for them. These three models are necessary for the company's future, as they will likely have the most demand. Hopefully, we won't have to wait too long for them. 
Will You Wait for a New Ford?
The hype over these vehicles has been strong, so we know many consumers are anxious. How about you? Are you waiting for one of the new Ford models? If you have the money to buy a vehicle will you wait or will you purchase a model that's available now? Let us know in the comments below.