The news is spreading like wildfire about all the accessories drivers can choose from when ordering a brand-new Ford Ranger pickup. According to the Ranger 5G Forum, dealer brochures show a multitude of accessory options. What a great way to completely customize your ride.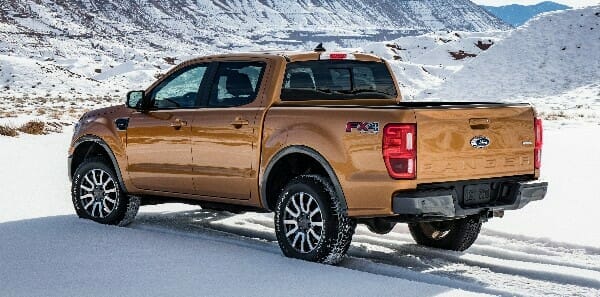 Ford Ranger Pickup Accessories
While the list of options is long, we do have some of the highlights available for you. We also know that there will be some trim levels that include many of the items. The XL Ranger is the base model and it won't come with many of them.
As far as bed options go, the Ford Ranger pickup offers a full list of liners, mats and bed covers. Prices aren't too bad either. It looks like a bed liner for either the five or six-foot truck bed only runs about $324. The mat is priced at $140. The brochure doesn't list the prices for soft, roll-up or hard tonneau covers, but we expect to see them as soon as the truck launches.
Electronic Options
The electronics are quite impressive as well. There's an available Hitchscan rear sensor plus Hitch Step rear scanner. These are ideal for anyone looking to trailer and run $269. The rear seat entertainment system offers two screens, but the brochure lists two DVD players. We think they meant to say Blu-ray; at least we hope. That entertainment system costs almost $1,000.
You could also upgrade with a set of Bullfrog Bluetooth speakers that are portable. They come in two sizes and cost either $200 or $400. Of course, they are cheaper on Amazon, so we don't recommend getting them through Ford.
Exterior Accessories
You'll get lost in all the exterior accessories available for the new Ford Ranger pickup truck. There's graphics, chrome exhaust tips, carriers, rim kits, window tinting, cargo racks and splash guards. Inside the truck, you'll also find a roadside assistance kit, door sills and cargo organizers available. Perhaps our favorite accessory option is the tablet cradle that allows you to mount an iPad on the headrest. That runs $139.
We expect to see the release of the 2019 Ford Ranger pickup truck any day. Stay tuned for more news as it becomes available. In the meantime, make sure you check out the specs of the upcoming 2019 Ford Ranger.