Just last week we talked about all the accessories available on the 2019 Ford Ranger Pickup. What we didn't know at the time was that the Ford Ranger Raptor wouldn't be coming to North America. Many of us have spent a lot of time drooling about the Raptor, but we aren't going to see it up close. So far, the Raptor is only available in Asia, Europe and Australia.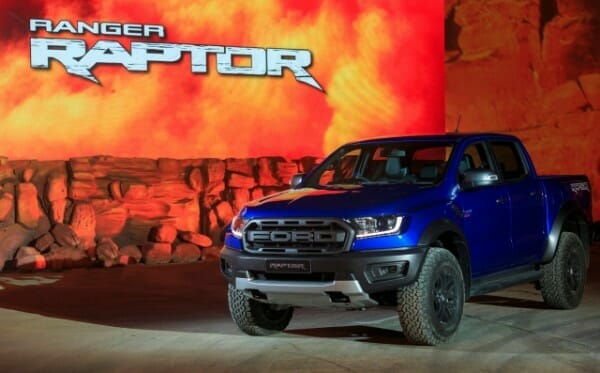 Issues with the Ford Ranger Raptor
According to Hermann Salenbauch, the line director, there are several issues with bringing the Ford Ranger Raptor home. The first concern boils down to the powertrain. It's equipped with a 2.0-liter twin-turbocharged diesel engine. This motor isn't used in the United States. While the Ranger itself is produced in Michigan, it won't make sense to ship the diesel engines from Argentina for manufacturing. It also doesn't make sense to adjust the Michigan plant to produce these engines.
The other reason it doesn't make sense for the company is because the Raptor is offered in areas without the F-150. Because we have access to the Ford Ranger and the Ford F-150, they didn't feel it made sense to give us the Raptor as well.
Financial Reasons
The F-150 Raptor sells for $53,000 in America. If we were to receive the Ford Ranger Raptor, it would suck the demand from the F-150. Not only that, but it's smaller and would sell for less. For all practical reasons, it doesn't make sense for Ford to offer a less profitable truck to us when we're willing to spend more on the bigger alternative.
What they fail to notice is that the American people want trucks; big and small. They aren't just looking for a mid-size, high-performance truck, but some people want a smaller option. That's where Ford is going to lose out to the Chevrolet Colorado ZR2.
However, if the demand for the Ford Ranger Raptor increases, we may eventually get our wish. It just might come with a different engine. Of course, we feel there are plenty of great American engine options to power the Ranger Raptor, but only time will tell.
Would you purchase a Ford Ranger Raptor if it were available? Let us know.