Ford is at it yet again. This time, the automaker trademarked two new names for future vehicles. We expect that Adrenaline and Badlands might be named for a pair of trims – possibly one for on-road use and another to hit the trails. Here's what we know so far.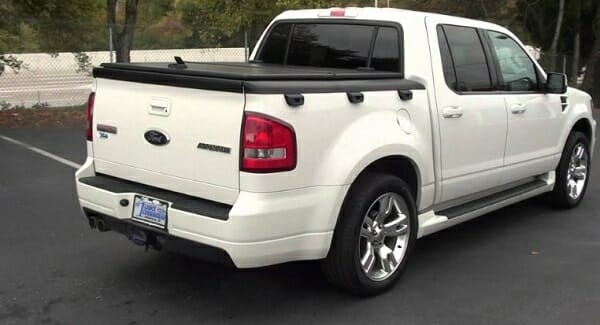 Adrenaline & Badlands
The first name might look familiar to you. It seems Ford used Adrenalin once before, for a Ford Explorer Sport Trac. It was a sporty package for this vehicle. We haven't seen the Badlands name before, but it hints at being designed for off-road usage.
Both trademarks were filed on July 17th by the automaker and labeled for "land motor vehicles." Still, there's not much more information than that, so all we can do is speculate.
What We Think
Badlands sounds like an off-road name. That would put it with a pickup truck or SUV. Since Ford doesn't make much else, it could be apart of any of the current lineup. Maybe something similar to the Tremor package. It wouldn't make sense for it to be a part of the F-Series, but possible on the Escape, Edge or Explorer.
On the other hand, the Adrenalin already has a history with the company. It was a high-performance aspect of the Sport Trac back in the late 2000s. The vehicle featured a 4.6-liter V8 that pumped out 390 horsepower. It also featured roll bars, massive 21-inch wheels and a sport-tuned suspension. Of course, it didn't have an 'E' then, but we can't tell you why.
With this in mind, the new trademark might make its way to the SUV lineup. Maybe it comes on the new Explorer with a supercharged V8. That could be exciting and become a competitor for the Jeep Trackhawk.
Still, as with any new trademark, it might never come to pass at all. Time will tell.