Ford, up until now, has made people pay for FordPass Connect. This app comes with a lot of features for your vehicle. They provided five years free and then made you pay to remotely unlock your car. Now, they are going to provide you with essential features at no cost.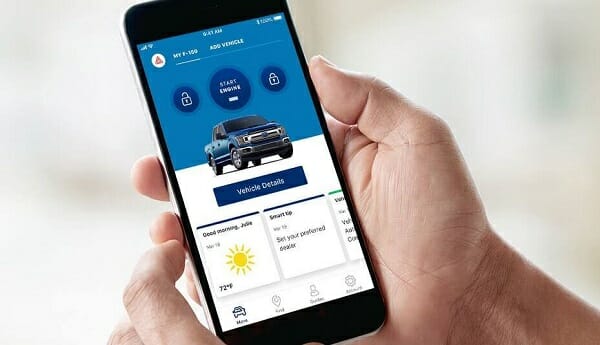 What is FordPass Connect?
FordPass Connect is an app you can download to your phone. You can schedule maintenance, start the engine and unlock the doors of your car. One downside to this system is that it does not include WiFi service. However, the fact that it will be free makes Ford think they will outwit their competitors.
One of the systems that give the most peace of mind is 911 Assist. It connects to your cell phone and will automatically call 911 if an airbag was deployed. This will also provide the first responders with your GPS coordinates.
Another plus is FordPass Rewards. When you sign up, you automatically join the rewards program. This gives lessees and owners points that you can put toward maintenance.
Right now, Ford is the only big brand providing services without having to pay for it. Some other features we did not mention yet were fuel level checks, roadside assistance and vehicle health reports. Some areas even provide Amazon Key for in-car delivery. If Chrysler, GM and other large companies decide to do this, other features may be added to use for free.
But, it's important to note that GM has added Amazon Alexa recently.
What Do You Think?
What do you think Ford will add to this app later? Also, would you consider buying a Ford vehicle now that you know these additional features are available? Let us know your thoughts in the comments below. Stay tuned for more updates right here at carblogwriters.com